Washington Co., WI – Construction crews will be out Monday, September 14 at the WIS 33 bridge over the Milwaukee River doing bridge deck repairs and an overlay.
WIS 33 over the Milwaukee River in the Town of Trenton
Work includes bridge deck repair and over
Full closure of WIS 33  over the Milwaukee River for approximately 3 weeks starting September 14.

Through traffic will be detoured along County M and Main Street in Newburg.
Local access will be available up to the road closure located at the bridge.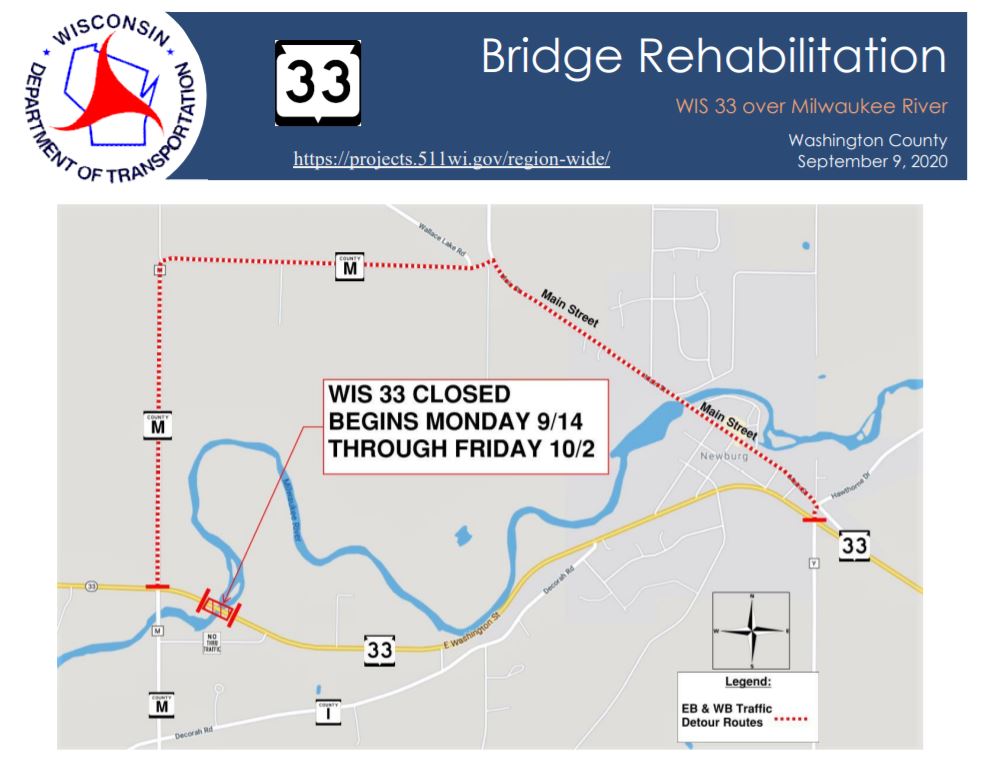 The signed detour takes motorists along County Road M, but locals more familiar with the area may look to alternate routes.
WIS 33 is scheduled to open in early October.