Washington Co., WI – After seeing firsthand how Wisconsin's dairy industry has been crippled by the corona virus, partners at the West Bend plant of Schreiber Foods wanted to do its part to support local dairy.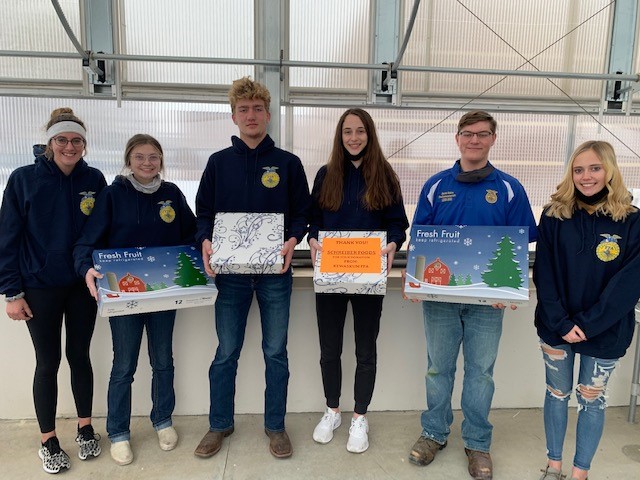 Schreiber Foods purchased signs from Future Farmers of America (FFA) in Kewaskum to place outside the plant, and several partners bought signs for their own yards.
"Farmers were actually dumping milk because there wasn't a demand when schools and restaurants were closed," said Jeff Gostony, Plant Controller at Schreiber Foods. "Partners came forward and asked if we could participate in the sign campaign, knowing the important role the dairy industry plays in feeding the world. Our milk at the West Bend plant is all Wisconsin milk."
The money raised through the signs went toward coupons that were handed out for one free gallon of milk, $3 off Wisconsin-made cheese and one free box of ice cream sandwiches.
The two organizations have since formed a great partnership. The West Bend plant recently made a $1,500 donation to support the Kewaskum FFA's activities.
"FFA members were amazed by the generous donation Schreiber has made to our organization," said Shelly Oelhafen, Agriculture Department at Kewaskum High School.
"The recent donation will provide an opportunity for many Kewaskum FFA members to attend leadership workshops, conferences, conventions and contests in the future. The funds will also be used to enhance our Food for America Program that is organized for the local elementary schools and hopefully, lead to another Dairy Promotion Coupon Give-Away this spring."