West Bend, WI – Full-time General Laborer (All Shifts) at Schreiber Foods in West Bend.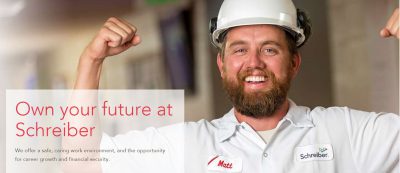 Wage $18.44/hour. Additional $0.40 shift premium for second and third shift. Earning potential up to $45,000 annually.
Overtime is paid for more than 8 hours in a day, time-and-a-half on Saturday and double time on Sunday. Overtime is likely.
Click HERE for details and apply today.