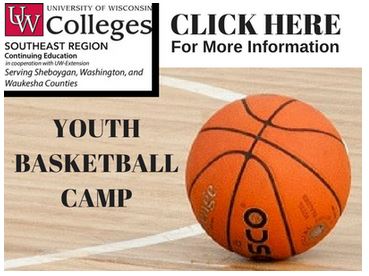 Washington Co., WI – Build your skills with Coach Steve Murphy at the UW-Washington County Youth Basketball Camp.  
The week will focus on the fundamentals of basketball including dribbling, passing, shooting and rebounding, individual techniques and team strategies will be developed by providing individual and team competition.
Participants will receive a basketball jersey.
What to bring to camp:
Each participant should bring white-soled tennis shoes, black soled shoes are not allowed in the gym. Water bottles are optional but recommended. Please note sports drinks are not permitted in the gym.
Youth health forms are required for every participant and forms can be found at the UW-WC registration website or by emailing [email protected]