February 5, 2022
– Germantown, WI –
Although wrestling is most often a sport dominated by the boys, there have always been a handful of female grapplers willing to go toe-to-toe with the boys on the mat. However, on Saturday January 29, 2022, the WIAA held the first ever all girls' individual state wrestling championship tournament in La Crosse, with wrestlers divided into 12 weight classes.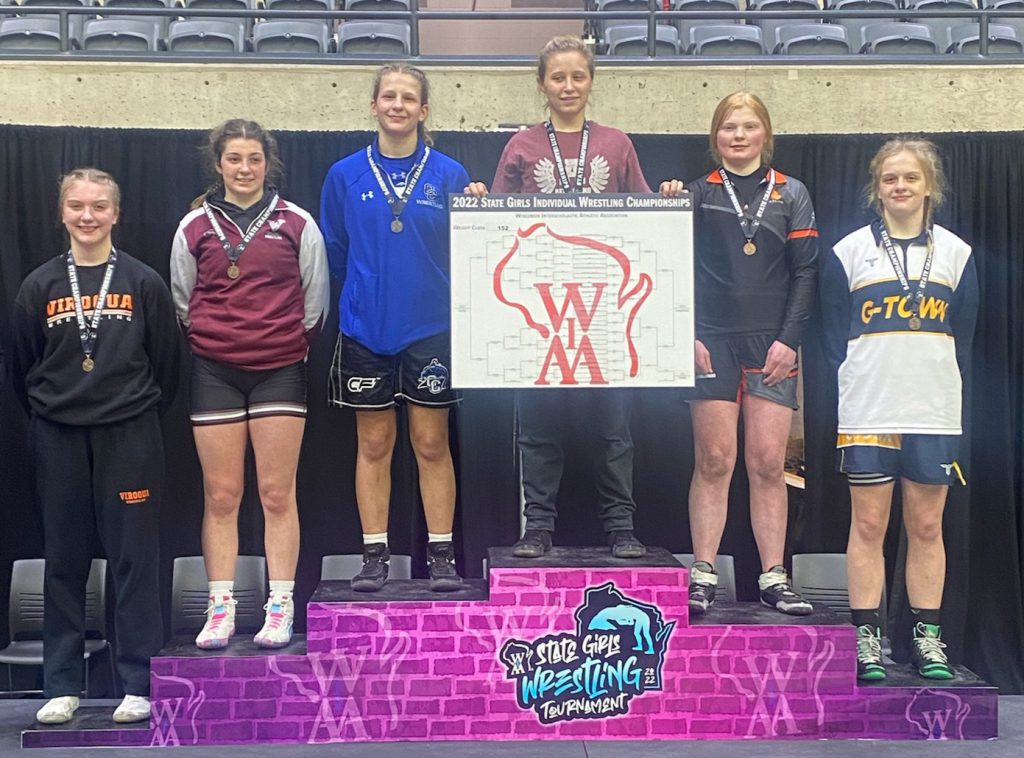 Slinger sophomore Lauren Osborn and Germantown freshman Maev Michalak represented the region at the tournament, competing in the 120 pound and 152-pound divisions respectively.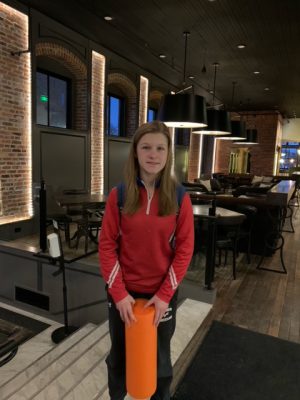 Osborn finished the tournament with three wins and two losses, thus failing to qualify for any of the later, award-winning rounds. Slinger wrestling team coach Cody Tonsor had nothing but praise for Osborn's performance. "She scored on all of her opponents and even had the two she lost to on their backs for a short time but couldn't capitalize and get the pins." Tonsor said.
"She is one of the hardest working 'new' wrestlers I have been around. She wrestled for our middle school team to try it out and next thing you know she signed up and was in the wrestling room last year as a freshman."
Despite being the only girl on Slinger's team, Tonsor noted her commitment to training and being ready to tackle any and all competition.
Osborn finished her sophomore season with an 18-11 overall record and 10-4 record against other girls. Tonsor said Osborn's work ethic makes her easy to root for. "It's a testament to her parents and family, they have raised an amazing young woman."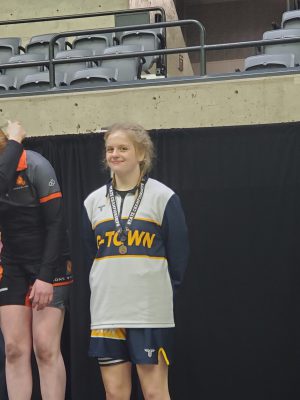 Michalak had a far deeper run into the tournament bracket, winning 4 matches and losing only once, the latter of which took her out of the running for a top four finish.
Michalak did rattle off three straight pinfall wins to finish in 5th place in the 152-pound division.
Germantown wrestling coach Michael Krause said Michalak is not treated any different than the guys when hitting the mats, but always steps up to the challenge. Krause also offered a lot of praise for Michalak's technique and ability despite her freshman status.
"If she's on top (in a match) she's likely going to pin you," he said.  "Michalak is a capable of utilizing complex maneuvers that even wrestlers older than her cannot do as well, she has really mastered 'The Butcher' (a wrestling move created by former 2-time NCCA National Champion and US Olympic wrestler Steve Mocco) and used it to devastating effect." 
Michalak went 9-2 overall this season.
Courtesy photo credit to parents of student athletes.