The history of Thecla Richter – life of a West Bend nurse during WWI. " Are my letters censored badly? I try to be very careful …"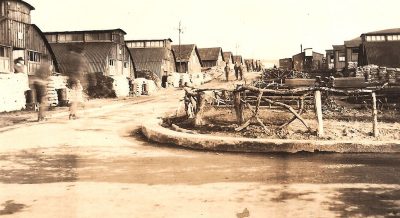 March 15, 2017 – West Bend, WI – Resident historian Lee Krueger is looking to highlight his great aunt Thecla Richter, who served as a nurse during WWI. Below are two letters home from Richter dated July 14, 1917 and July 26, 1917 and Aug. 26, 1917.
July 14, 1917  (received Aug 6, 1917)
I wish that you could see the city of tents around here.  There is one hospital right next to another. And all are about 2000 patient capacity.  Seems awful to see hundreds of men wounded daily, many killed and little or nothing gained.
Let me know in your next letter how many troops have been sent from the United States.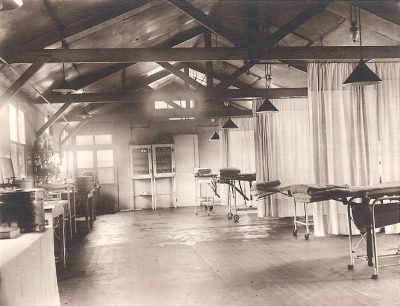 I do hope that they will send enough to start with so that their strength will really be felt and hopefully hasten the end of this awful slaughter.
The gains for either side are not very marked, at least not according to reports we hear.
July 26, 1917 (Received Aug 14)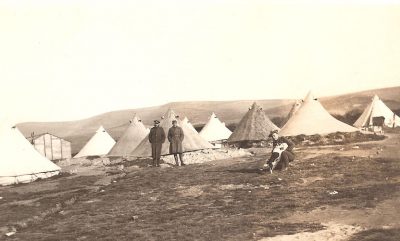 I wish that you could see the hill of poppies here.  They grow wild and really are considered a weed.
…..  The only kind of meat that we ever get is beef.  Wouldn't pork chops taste good.  Our bread is a heavy dark bread and we eat it without butter two meals a day.
We are getting some heavy rubber boots from the Red Cross Society in England.  It rains so much that we certainly cannot get along without boots, umbrella, raincoat and rain hat.  Are also receiving sleeping bags for the winter.
I have read how much the U.S. Red Cross is doing.  I think it is the best thing they can do because no one at home can realize how much the Red Cross has done for this war and the help that they give us.  Of course what we have been receiving now has been mostly from the British Red Cross.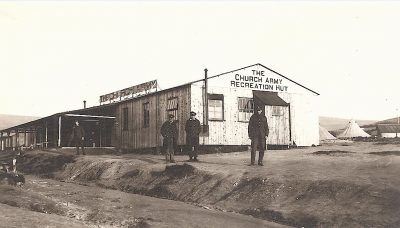 August 26, 1917  (received Sept 17)
The American Red Cross gave each of the nurses a warm heavy soft woolen sleeping bag…..  Money that anyone has given or is going to give to the Red Cross is certainly well spent.  You actually see what they do with it.
……  We have seen many train loads of American soldiers going by our hospital to training camps and it is a big problem to get enough food into France to feed thousands and thousands of people.
We are expecting 35 additional nurses any day now.  We will give them a hardy welcome as we are in great need of them.
Are my letters censored badly?   I try to be very careful and not write anything that would not pass the censor.
To read the entire Thecla Richter series click HERE.