Washington County, WI – As a collaborative event on behalf of the Senior Center and the children of Ozaukee Christian School, a used book sale and luncheon will be held Tuesday, September 13, 2022, from 9 a.m. to 5 p.m.; luncheon served from 11 a.m. to noon at Ozaukee Christian School, 1214 W. Hwy 33, West Bend, WI.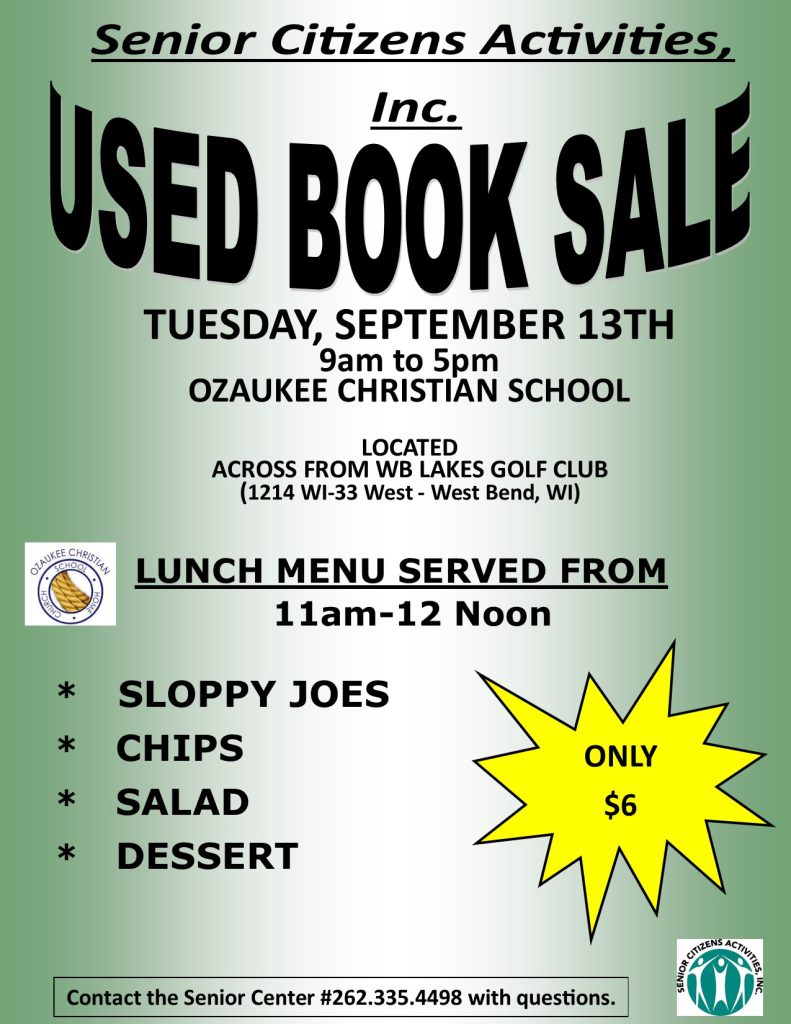 Click HERE to SUBSCRIBE to FREE local news at
On a side note, the middle schoolers from Ozaukee Christian will be helping with the luncheon at the book sale. Monies collected in a tip jar at the event will go towards funding a one-day retreat at nearby Camp Awana.
"At the camp we are providing special workshops on Christian leadership, biblical conflict resolution, team-building, and friendship cultivation (how to be a good friend and how to keep a good friend). We found out this week that the cost is $25/student, which is more than we expected," said principal Kris Austin.  "My goal is to have the out-of-pocket cost for parents be $10/child for the retreat (we have some families with 3 children in middle school). That means we want to raise $525 through various means this fall. Because we believe teens should work for the money, the luncheon would be a great start for them."
Students from OCS will also hold a bake sale during the event in order to help raise funds for the student retreat.