Hartford, WI – A snapshot of the new Brewed Omen – A Tasting Room, 120 N. Main Street in the lower level of the Millstream Building in Hartford, WI.
Owners Bill and Ane Ohm agreed to a snapshot of the interior and the back patio overlooking the river. The grand opening date has also been determined. The short video has the announcement.
Click HERE to SUBSCRIBE to FREE local news at
It was March 2022 when the Ohm's hosted a big 'reveal party' where they announced Rubi Falls Taphouse would actually be called Brewed Omen.
There's a lot of history in the building which was once home to The Underground Lounge in the late 1970s, the local Eagles Club had a bar, and the site was home to Hackendahl Saloon.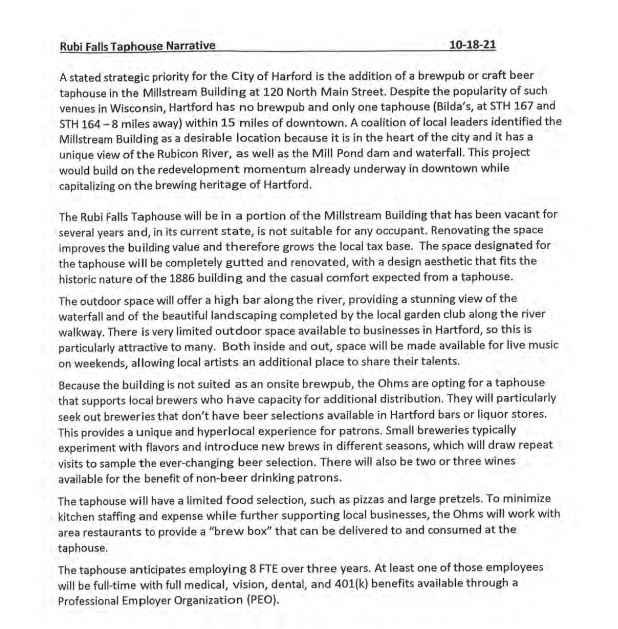 The Brewed Omen webpage reads: There's an omen brewing in Hartford's historic, restored Millstream Building on the edge of the gentle Rubicon River. Brewed Omen is your neighborhood tasting room experience, an approachable refuge for all who seek craft concoctions without pretension. Find local and craft beers on tap, classic and specialty cocktails, a curated wine list, and rare bourbon selection. Click HERE to read more.
Below are some interesting architectural finds in the lower level of the Millstream Building and the future home of Brewed Omen.
Terrazzo floor…
Brewed Omen target opening is September 17, 2022.