Washington Co., WI – Mother's Day is Sunday, May 8, 2022 and in an effort to show moms how much of an impact they made in our lives, we're cobbling together memories in a series called, "My mother made…."
One area moms excel is keeping their families well fed and being a lifeline for support.
Robert Ott is the son of Colleen Ott. "She made the best dumplings," he said. "They were the size of a softball; they were huge. You would put a little gravy on it and it was a slice of heaven."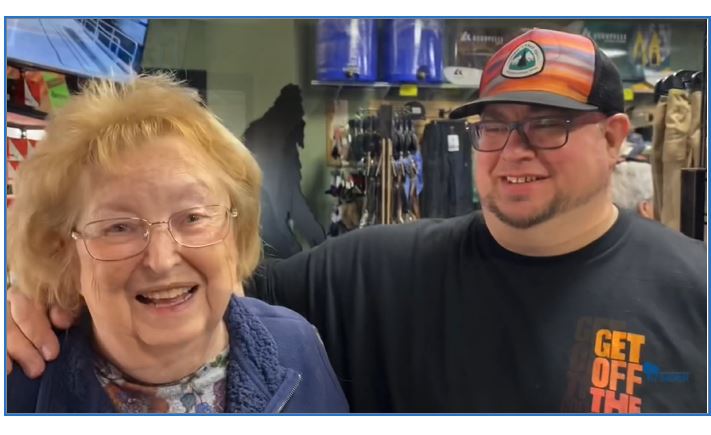 Colleen Ott is the daughter of Margaret Pate. "She made the best potato salad," she said. "It was made with potatoes, eggs, French, Miracle Whip… and it was hard to make it but I have the recipe and I should know how to make it by the time I grow up."
Laurie Winters is the daughter of Marie Greece. "Her maiden name was Beck and originally from Toledo, Ohio," said Winter. "I'm thankful for my mother because one of the most important things she did was she made me feel special."
Click HERE to SUBSCRIBE to FREE local news at
Elizbeth Feith, 96, is the daughter of Elizbet Brussow. Born in 1925 in Hungary, Feith raved about her mother's headcheese and blood sausage.
"My family would butcher a pig once a year," said Feith. "I was about 5 years old and I would be so scared and run as far away as I could because of the squealing of the pig; that was often our pet.
"But my mother made the best blood sausage. It was delicious. You could fry it and she would can everything because we didn't have refrigerators at the time. You don't find anything like that today."
Feith also created some magic in the kitchen. "I made some good sauerkraut with some good pork and the most delicious mashed potatoes. First potatoes, cream, cream cheese, butter – lots of butter – and then, beat the hell out of it.  It was delicious," she said.
_______________________________
WashingtonCountyInsider.com is sharing your comments of memories from across our social media:
"My mom crocheted afghans for us kids and her grandkids. Crocheted doilies and embroidered pillowcases." -Barb and Mike Miller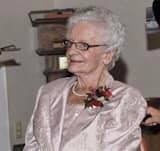 " Having 7 children, Mom was a great cook and baker. Mom's "Butter Horns" never lasted long." -June Schneider Melius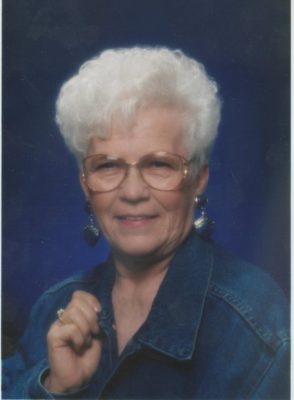 "My mom made the best dill pickles! Best in ham n pickle roll-ups!" -Cheryl Jaeger
"My mom made butterhorns to die for." -Eileen German
"Homemade yeast coffee cakes…she made 3 every week along with pies with the best crusts!" -Rita Sepersky
"The best Thanksgiving Goose with wild rice stuffing." -Judy Barber
"German potato salad and the best cakes." -Barbara Renner Lee
"My mom was the best baker of homemade breads and pies." -Susie Graff
"Mom knitted the most beautiful Norwegian Sweaters. Tons of mittens too in her lifetime." -Sandra Schultz
"The best cookies ever!" -Mary Mueller
"Homemade noodles and salmon!" -Tom Rothenbach
"Quilts." -Judy Lesmeister
"Schaum torte." -Sherrie Burgdorf
______________
We want you to pay tribute to your Mom on Mother's Day. Please submit a video via text to 262-334-4526 and we will add it to our next segment. Or email a brief story about your mom's best recipe, sewing project, or what you recall to add to our story "My mom Made…"   email is [email protected]