Sept. 27, 2017 – Slinger, WI – Slinger High School senior Marina Katanaeva, 17, gives a behind-the-scenes tour of the new Rookery, a retail outlet for spirit ware and accessories, at Slinger High School.
The expanded store and school library will be part of an Open House on Friday, Sept. 29 from 3 p.m. – 7 pm.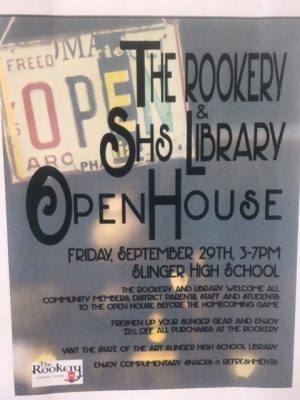 Katanaeva, who plans on studying accounting and international business in college, is taking part in a marketing internship at the school store this semester. "I used to work when the store was across the hall," she said. "It was a much smaller location and we called it 'the closet.'"
The new Rookery is part of an expansion project in the Slinger School District. "Now we have more space and people actually say we're like a store in a mall," Katanaeva said.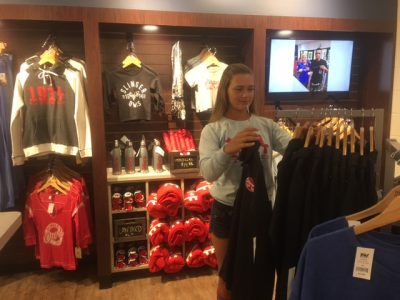 Asked whether she enjoys retails Katanaeva answered with a strong 'Yes!' "Mostly because I like shopping," she said.
Students who work the store learn about promotion, window design, staffing, ordering product, filling shifts and how to talk to customers.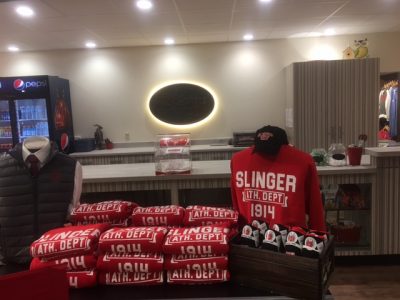 The open house on Friday is part of Slinger High School's Homecoming celebration.  To learn more about The Rookery and its student staff click HERE.
The community is invited to the Open House which will be held prior to the Homecoming game. Kick off is at 7 p.m. as the Owls host West Bend West.