Jackson, WI – The Village of Jackson Police Department-New WCAN has issued an Endangered Missing Person Alert for Stephan Lombard.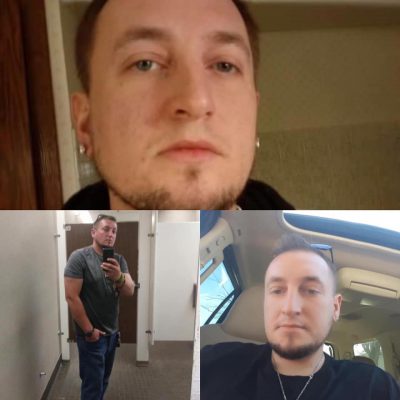 Village of Jackson Police Department
Wisconsin Crime Alert Network
Wisconsin Department of Justice
DO NOT DISTRIBUTE WITHOUT CONSENT FROM THE ORIGINATING AGENCY UNLESS MARKED "PUBLIC DISSEMINATION"
* ENDANGERED MISSING PERSON ALERT *
New Alert
  SENSITIVITY LEVEL: FOR PUBLIC DISSEMINATION
Missing Person
  LAST NAME: Lombard | FIRST NAME: Stephen |MIDDLE NAME: R
  DATE OF BIRTH:  | AGE: 30 |Nickname:
  SEX: Male | RACE: White
  HEIGHT: 5'8″ | WEIGHT: 200
  EYE COLOR: Blue | HAIR COLOR: Brown| HAIR STYLE:
  SPECIAL IDENTIFIERS:
Details
  DATE AND TIME LAST SEEN: 07/27/2020
  LOCATION LAST SEEN: Jackson, WI
  WHERE MISSING PERSON IS FROM: Jackson, WI
  DETAILS:
The Jackson Police Department is currently investigating a missing person report regarding Stephen Lombard. Stephen was last seen leaving his mother's residence in the Village of Jackson, on July 27, 2020 at approximately 7:30 pm and has not been heard from or seen since. Stephen was also possibly seen in Milwaukee at 8:30pm on the 27, but this information has not been verified.
Steven has ties to and could be in the Milwaukee or Appleton areas. If you have any knowledge on Stephen's whereabouts, please contact Officer Gerke at 262-677-4949 or [email protected]
  PHOTOS(S) ATTACHED: Yes
Agency Contact Information
AGENCY NAME: Village of Jackson Police Department
  OFFICER ISSUING ALERT:
  TELEPHONE NUMBER: 262-677-4949
  EMAIL:
Broadcast Area: Dodge County (SCAR), ECAR-EAST CENTRAL REGION, MWAR-MILWAUKEE REGION
Date Stamp: 08-06-2020 | 12:28:23
If you have any information pertaining to this alert, contact the issuing law enforcement agency shown above.
For emergencies call 911.
Do not reply directly to this email as this mailbox is not monitored.
The Wisconsin Crime Alert Network is managed by the Wisconsin Department of Justice, Division of Criminal Investigation.