Washington Co. weekly update by Joshua Schoemann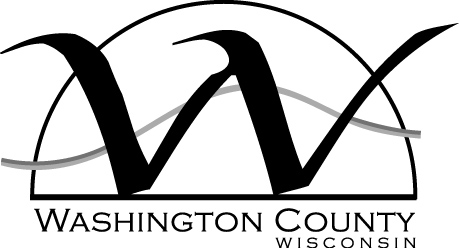 IPads & Emails – By the middle of next week all Supervisors will have their IPads for use of county email and electronic packets.  Once everyone has those items we plan to send all communication through NovusAgenda and county email.  IF you have any comments, questions or concerns about that or how to use your device feel free to contact either County Clerk or Administration.
·         EDWC Meeting – On Monday I had a meeting with Christian Tschechlok from EDWC on wide array of topics, including the completion of an Economic Impact Analysis of the potential STH 60 Reliever Route.  With the assistance of Deb Sielski from Planning & Parks we hope to produce a few proposals from one of the UW System schools, or other private firms.  The proposals will be in by October 24 and will be considered thereafter.
·         Town Hall Meetings – This week I started my semi-annual series of informational meetings for employees – Our Strategic Road Map for the Future.  Staff had the opportunity to submit questions via  Survey Monkey, which provided an important platform for me to address the current topics of most concern.  Excellent questions are being addressed with some great dialogue and feedback from all those attending.  You can find the hour long recording of the third Town Hall at the following link: facebook.com/washcowisco/
·         State of the County Presentations – This week wraps up the last of the State of the County Presentations.  I truly appreciated the opportunity to meet with each of the municipalities and share our important county updates with their boards and community citizens. 
·         2017 Budget Update – Now that Executive Committee has endorsed the budget last week Thursday, October 6, we have since sent out the timeline for any proposed budget amendments.  I have attached the memo regarding the same for your convenience.  If Supervisors have comments, questions or concerns please do not hesitate to share those with me at your convenience, and our Team can help to develop any amendments you'd like to propose.  Please note if you'd like to have your amendment vetted by staff and considered by Executive Committee at their October 25 meeting, then you need to submit that amendment by Thursday, October 20.  I strongly recommend that if you know you are going to make an amendment that you do so this way, as doing so on the floor of the County Board on November 03 only causes frustration, confusion and delay.
·         United Way Activities – This week I presented the Penny Wars Award to the team of ADRC, Health Department and UW-Extension.  Thanks for your extra efforts in raising funds for this important cause.  The online auction also wrapped up Friday afternoon with some great bidding wars. Next week the Packer-tizer Contest will be held on Thursday and the Butter Braid Sale will begin.  See Packet for more details.  secured-site7.com/washingtoncounty/www/packet/index.iml
Active Recruitments
Resource Specialist – ADRC
Activity Aide, CNA,  Dietary Aide  – Samaritan
Economic Support Specialist, Psychiatric Nurse Practitioner – Human Services Department
Accounting Clerk, Administrative Secretary, Communications Officer, Corrections Officer – Sheriff's Department
Environmental Health Specialist, Public Health Nurse – Health Department
CONGRATULATIONS to the following employees for their years of service at the County!!
5 YEARS
Bridget Shaver – Human Services Department
15 YEARS
Joyce Tuchscherer – ADRC
25 YEARS
Linda Boesen – County Clerk's Office
Robert Kosciesza Jr. – Highway Department