Weather advisory issued for Washington County, surrounding areas. Hazardous driving conditions to develop.
April 4, 2017 – Washington, Co., WI – The National Weather Service has issued the following weather advisory:
A wintry mix of rain and snow will spread rapidly across southern Wisconsin Wednesday morning. The mix may change to all wet snow
for a period. The snow may come down heavy from mid-morning through mid-afternoon from around Monroe and Janesville north and
east to Madison…West Bend and Milwaukee. Despite warmer pavement temperatures, the snow may accumulate rapidly and cause hazardous driving conditions to develop.At this time, it is difficult to estimate how much snow could accumulate as the snow will likely melt due to above freezing temperatures. However several inches of snow are possible Wednesday into Wednesday night. Additional light snow may continue into Wednesday night along with strong north to northeast winds. Wind gusts of 40 to 45 mph will be possible closer to Lake Michigan.
Areas affected are Dodge, Jefferson, Kenosha, Milwaukee, Ozaukee, Racine, Sheboygan, Walworth, Washington and Waukesha counties.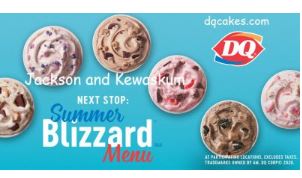 About Author
Hope Sanders