Weather delayed start of practice rounds – everything a go for Tuesday at U.S. Open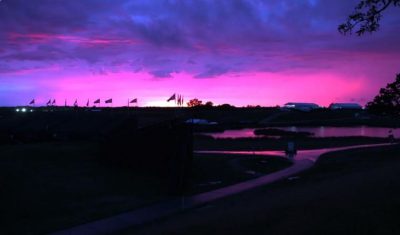 June 13, 2017 – Town of Erin, WI – All gates are now up at the U.S. Open Championship at Erin Hills.
The practice range will open at 8:30 a.m. and tee times will begin at 9 a.m.
Fans should expect wet conditions and for some portions of the course to be impassable due to weather in the area.
Stay tuned to usopen.com for updates.
Please also note that Parking Lots M and N are closed until further notice; those attending the championship with parking passes for lots M and N should be redirected to the general spectator RED Lot (Washington County Fair Park).
Thank you.
Janeen Driscoll
Director, Public Relations
United States Golf Association
Photo courtesy U.S. Open