June 13, 2021 – West Bend, WI – The U9 West Bend Bulldogs took home the championship at the 2021 Port Washington Youth Baseball Tournament winning the title game 9-3 over the Mequon Heat.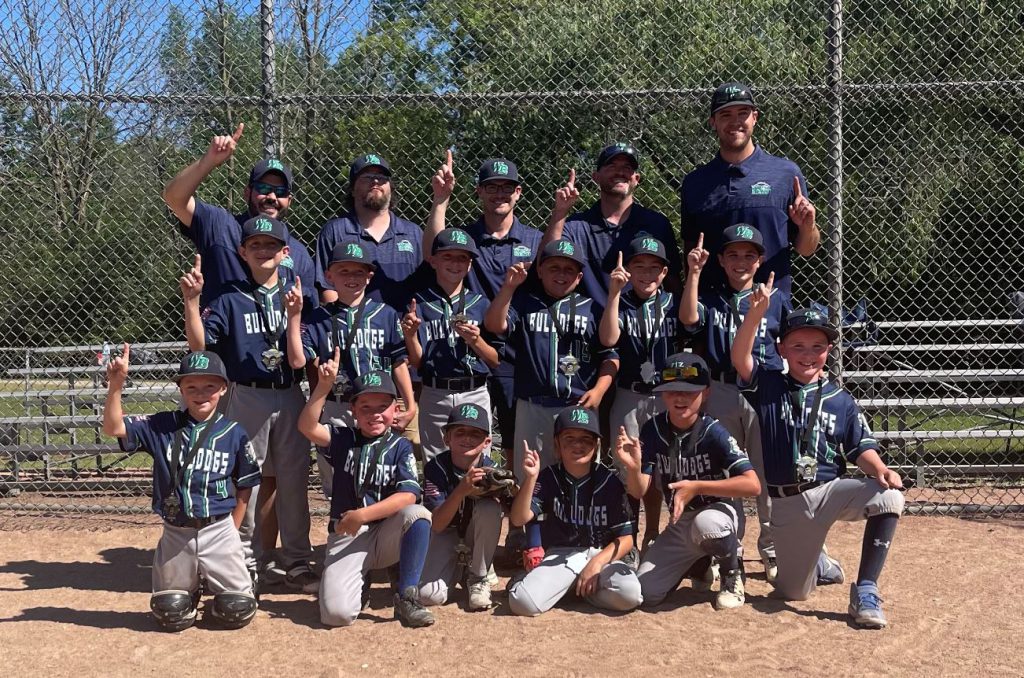 Quinn Chesak threw 3 no-hit innings with 9 strikeouts in the championship game. Carter Ladd had a crucial unassisted double play at first base in the 5th inning, and Luke Heisdorf drove in 4 RBI going 3-3 at the plate.
Pictured:
Back row: Coaching staff Dominic Ladd, Steve Haim, Josh Heisdorf, Ryan Chesak, and Andy Hetebrueg
Middle row: Ryan Haim, Quinn Chesak, Ben Gundrum, Marshall Ward, JJ Howard, and Carter Ladd
Bottom row: Luke Heisdorf, Ryan Ley, Brooks Hetebrueg, Christian Kettner, Chase Blau and Mason Hansen.