West Bend School Board – Justman, Schmidt, and Ongert. Kewaskum School Board – Miller, Hanson, Fisher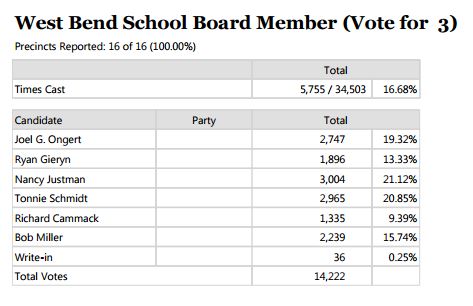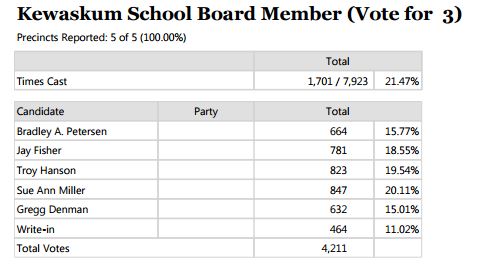 April 4, 2017 – Washington Co., WI – With 100% of the precincts reporting in the West Bend and Kewaskum School Districts the unofficial results show Nancy Justman, Tonnie Schmidt and Joel Ongart winning in the West Bend School District.  In Kewaskum, Sue Miller, Troy Hanson, and Jay Fisher received the most votes.
Canvassing of votes will occur over the next two days.
A full rundown of final results is available by clicking HERE.