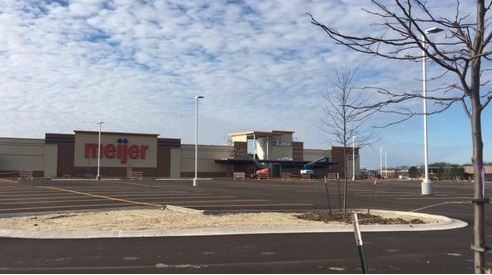 April 7, 2017 – West Bend, WI – Bob Bastian of Kewaskum is gloating …and he should run out quick and buy a lottery ticket.  Bastian chimed in on March 29 when neighbors logged a guess on when the Meijer grocery in West Bend would open.
"Well Judy looks like I nailed it on the head. They just announced May 16," wrote Bastian.
And true that! Meijer will debut its new super center in West Bend, 2180 S. Main St., on May 16.
There were a slew of answers to the post. Click HERE to witness some of the creativity.
Lisa Ebert guessed the correct day too as did Mary Scharrer… so now it's just going to be one big party in the garden center at Meijer.
The #priceless prize was a sandwich, drink of choice and then gathering in the garden center at the store to talk cheeky about how smart we were. We'll set a meeting date and take photos and post!
Congrats! and thanks everyone for playing.