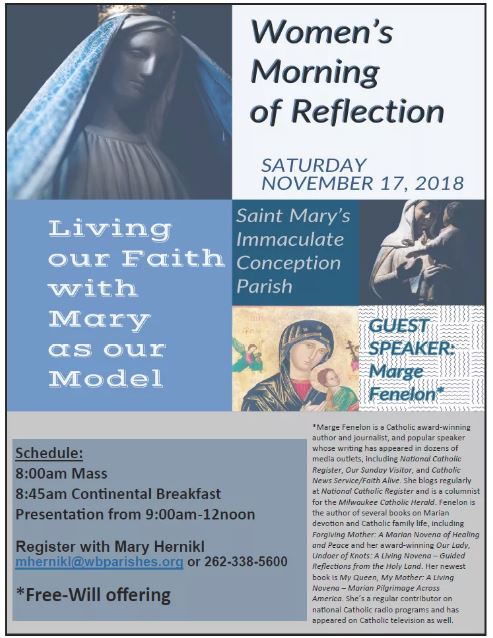 Nov. 14, 2018 – Barton, WI – St. Mary's Immaculate Conception, 406 Jefferson Street, and St. Frances Cabrini in West Bend are holding a Women's Morning of Reflection on Saturday, Nov. 17 following 8 a.m. Mass.
The event is free however a goodwill offering is appreciated to help cover the cost of guest speaker Marge Fenelon.

Fenelon will be presenting "Living Our Faith with Mary as Model" during St. Mary's Women's Morning of Reflection. 
"My favorite topic is our Blessed Mother Mary and I'm looking forward to sharing a morning of joy and inspiration with the women in attendance," said Fenelon. "It's always a great gift to meet spirit-filled women who want to grow in their faith and strive to imitate Mary."