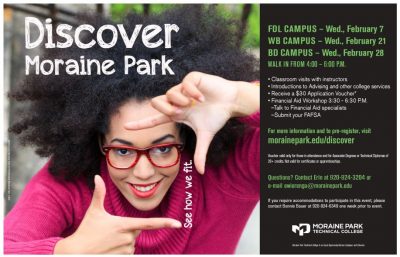 Washington Co., WI – Free college application vouchers are available to the community in February.
Each campus has a specific date in February and the West Bend campus is hosting its Discover Moraine Park night on Wednesday, Feb. 21 from 4 p.m. – 6 p.m.
Click HERE for more info.
This event happens twice a year and provides the public a great opportunity to check out the campus, meet faculty, experience the classrooms and labs and so much more.