Washington County, WI – Celebrate tradition! It's Fish Fry Friday at Bilda's Friess Lake Pub, 4493 Hwy. 167, Hubertus, WI.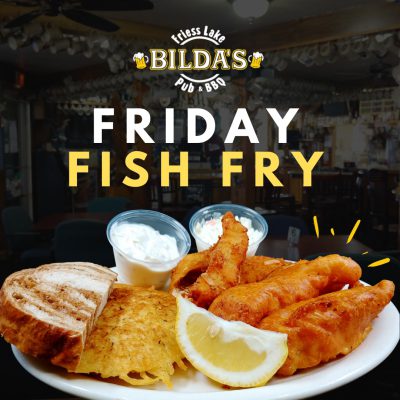 All-you-can-eat beer-battered cod, potato-crusted cod, or half & half served with french fries & coleslaw.
Also serving beer-battered lake perch and baked cod (traditional or cajun).
Click HERE to SUBSCRIBE to FREE local news at
Did you know? Bilda's is also the home of the Original WI Pastie…
Made from scratch! Fresh seasoned ground beef, diced potato, rutabaga, and onion folded inside a light and flaky pastry shell Served with a side of beef gravy and coleslaw.