Washington Co., WI – Interfaith Caregivers of Washington County is in need of volunteers. The local nonprofit helps senior citizens in the community to access basic needs like grocery shopping and doctor appointments.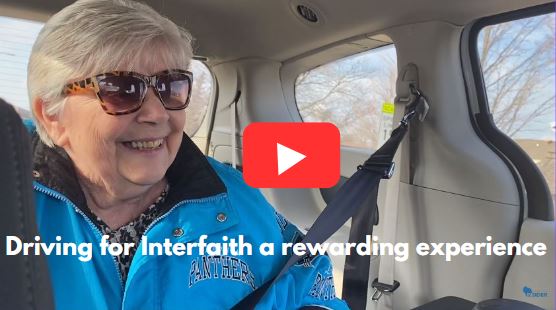 Dick Stommel has been a volunteer driver for 16 years. "I enjoy being with people and there's a big need for drivers like myself because a lot of people need to get to appointments need, to go shop, need food and we do all of that stuff," he said. "It's just the camaraderie of getting to know people; I mean they're like your own family."
Interfaith Caregivers is based in West Bend, WI. There is a fleet of vehicles volunteers can use to help senior citizens.
Barb said the service is really convenient and the drivers help by wheeling her into her doctor's appointments and then waiting for her.
"I could take the taxi but then they go away and then they come back; this is so very nice that the drivers stay," said Barb. "I don't know what I do without them and they're so nice to me."
"I'm glad I can give back," said Stommel.  "If anybody really wants to do it it's so easy and
you can pretty much work when you want to work; just contact Interfaith and they will be glad to get you started."