Jeff and Bink's Sunday afternoon Packer Party is November 3
West Bend, WI – Bink Steinbach and Jeff Szukalski are gearing up for their annual Sunday, Nov. 3 Packer Party. There are four tickets on the table for the Packer vs. Redskins game on December 8.  Starting bid is $250 for these awesome seats!!!
Bidding will end at halftime of game on Sunday, November 3. Bid early and often!!!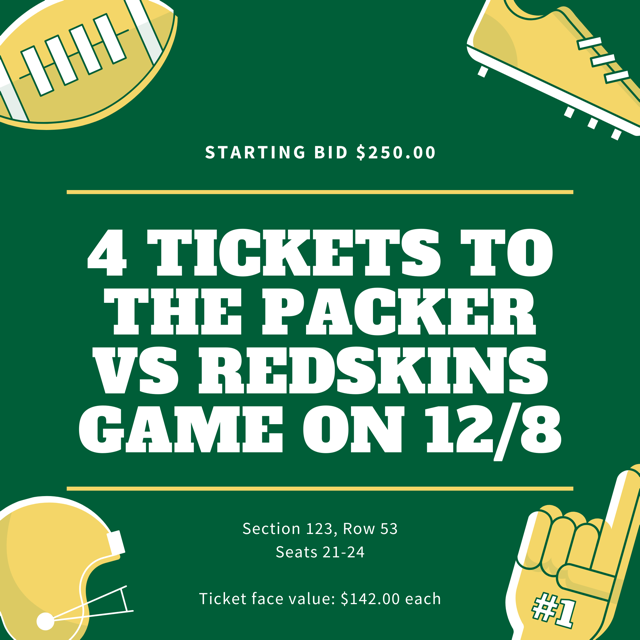 Click HERE to bid. Packer Party is being held at The Blondie Pop on Fifth Avenue in West Bend.