West Bend, WI – Do 4-pawed friends make you smile? Do you enjoy cool pet products that make tails wag? So do we!
If you're a paws-on leader of the pack who believes any dog can learn new tricks, then come work in our neighborhood!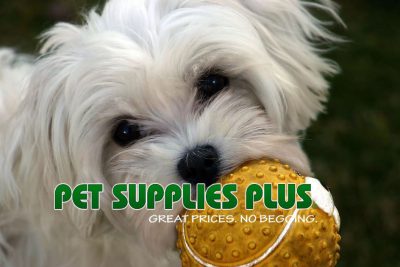 As a Shift Supervisor at Pet Supplies Plus, you're pawsitively passionate about people and their pets. Providing exceptional, neighborly service at every opportunity during your work day, you will
assist a neighbor in choosing the perfect toy for a lab who loves to fetch
stop to greet weekly regular Bruno the Chihuahua when he comes in with his human mom
show a fourth grader how to test the water in his fish tank
set an example for the other team members in delivering fantastic neighborly service
assist the store's team leaders by reinforcing the daily operational procedures and performance expectations
Act as store team members when they're not acting as the manager-on-duty or learning operational tasks
…all while engaging with PSP neighbors and smiling in the face of puppy breath. Are you awesome? No, you are more than that. You are PAWsome!
PAWsome Shift Supervisors will have:
2+ years of retail experience
18 years or older
Prior supervisory experience preferred, but will train right canidate
Proficiency in Microsoft Office
Strong sales and customer service skills are a must.
Ability to operate all equipment – including a forklift – to run the store is important, as well as being able to climb ladders, bend, kneel, and lift up to 50 pounds (that cat litter can be heavy!)
Ability to work flexible schedules, have reliable transportation, and must pass the drug screening (where allowed by law) and be 18 years or older.