Jackson, WI – Tryouts for the 2023 Jr. Charger softball season are coming up soon on 𝗪𝗲𝗱𝗻𝗲𝘀𝗱𝗮𝘆, 𝗝𝘂𝗹𝘆 𝟮𝟳, 𝟮𝟬𝟮𝟮. The online 𝗝𝗿. 𝗖𝗵𝗮𝗿𝗴𝗲𝗿 𝘀𝗼𝗳𝘁𝗯𝗮𝗹𝗹 𝗿𝗲𝗴𝗶𝘀𝘁𝗿𝗮𝘁𝗶𝗼𝗻 𝗳𝗼𝗿𝗺 𝗮𝘁 𝘄𝘄𝘄.𝗸𝗺𝗹𝗷𝘂𝗻𝗶𝗼𝗿𝗰𝗵𝗮𝗿𝗴𝗲𝗿𝘀.𝗰𝗼𝗺 𝙢𝙪𝙨𝙩 𝙗𝙚 𝙛𝙞𝙡𝙡𝙚𝙙 𝙤𝙪𝙩 𝙥𝙧𝙞𝙤𝙧 𝙩𝙤 𝙩𝙝𝙚 𝙩𝙧𝙮𝙤𝙪𝙩𝙨.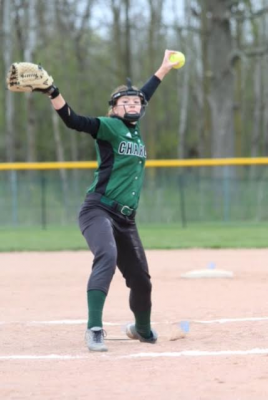 July 27, 2022 Tryout Schedule:
U10 – 5:00-5:45 PM
U12 – 5:45-6:30 PM
U14 – 6:30-7:15 PM
U16 – 7:15-8:00 PM
Those interested in pitching should arrive 45 minutes prior to their designated tryout time.
All tryouts will be held at Kettle Moraine Lutheran High School, 3399 Division Rd, Jackson, WI.
𝗜𝗳 𝘆𝗼𝘂 𝗮𝗿𝗲 𝘂𝗻𝗮𝗯𝗹𝗲 𝘁𝗼 𝗮𝘁𝘁𝗲𝗻𝗱 𝘁𝗵𝗲 𝘁𝗿𝘆𝗼𝘂𝘁𝘀, please complete the online Jr. Charger softball registration form at
www.kmljuniorchargers.com
to indicate your interest in Jr. Charger softball.