West Bend, Wi – This week Mavens on Main, 243 N. Main Street, West Bend, WI rolled out the Dream Team announcement as owner/chef Staci Nielsen combines forces with legendary pastry chef Derek Van Alstyne.
Today Mavens on Main welcomes you to try its new Sunday Brunch. "We will add two new items to the menu each week," said Nielsen.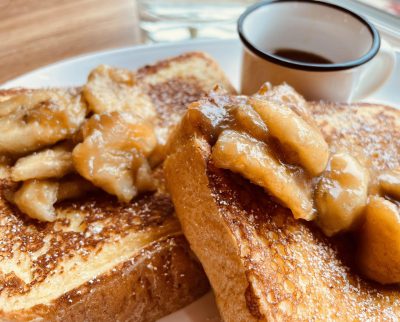 Eggs Benedict with your choice of Ham, Bacon, or Sausage.
French Toast topped, filled, or both. Today's filling is cream cheese. Toppings include: Mixed Berry Compote or Bananas Foster.
Click HERE for the menu at Mavens on Main
Mavens on Main is open Sunday from 8 a.m. – 3 p.m.