Second person involved in fatal accident on I41 has died from injuries
December 14, 2019 – Germantown, WI – A second person involved in a multiple vehicle accident on Sunday, Dec. 8 on I41 in Germantown has died from injuries suffered in that accident.
Germantown Police Lt. Todd Grenier confirmed to WashingtonCountyInsider.com that Theodore Walters, 20, of West Bend died December 11 from his injuries.
Walters was a passenger in the backseat of the Subaru SUV.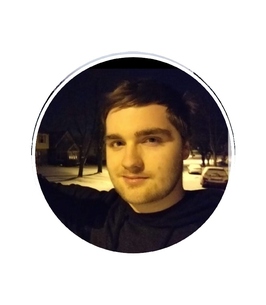 Below is the initial accident story posted by Germantown Police.
On Sunday, December 8, 2019 at approximately 10:22 p.m. the Germantown Police Department Communications Center received multiple 911 calls reporting a traffic crash on northbound Interstate 41 south of STH 167/Holy Hill Road in the Village of Germantown.
Callers reported a vehicle was being driven southbound in the northbound lanes and that a collision occurred involving multiple vehicles.
First responders arrived to find a three-vehicle crash, and one vehicle was on fire. Passing motorists stopped and assisted officers in extinguishing the flames.
The investigation is in its preliminary stages, however evidence and witness reports indicate that a Subaru SUV being operated by a 20-year-old male resident from Jackson, WI was being driven on the wrong side of the divided highway. The vehicle collided with a northbound Chevy sedan that was being operated by an 18-year-old female resident of the Town of West Bend. A second northbound vehicle being driven by a 33-year-old male from Kaukauna then struck the Subaru. All the involved vehicles came to a rest on the roadway, blocking the highway.
The driver of the Subaru was extricated by Germantown Fire personnel and was transported to Froedtert Hospital in Wauwatosa with serious injuries.
A 20-year-old male passenger from West Bend also had to be extricated and was transported to Froedtert Hospital with serious injuries. A 21-year-old male passenger from Juneau, WI was able to exit from the vehicle and was transported to Froedtert Hospital – Menomonee Falls. He was later transferred to Froedtert Hospital in Wauwatosa with serious injuries.
The driver of the Chev sedan died at the scene. A 20-year-old male passenger of the vehicle had to be extricated by fire personnel and was transported to Froedtert Hospital in Wauwatosa with serious injuries.
The third involved vehicle was occupied by the driver, a 31-year-old female passenger, and their four children. The children were 10, 8, and 6-year-old sisters, and a 4-year-old brother. None of the family members were injured.
Agencies that assisted the Germantown Fire Department were the Richfield Fire Department, Menomonee Falls Fire Department, Thiensville Fire Department, Mequon Fire Department, and Flight for Life ground ambulance.
Assisting the Germantown Police Department were the Wisconsin State Patrol, the Washington County Sheriff's Office, the Menomonee Falls Police Department, the Washington County Medical Examiner's Office, and the Washington County Highway Department.
I-41 was closed in both directions for approximately 3 ½ hours, and has been re-opened.
The investigation is fluid and ongoing, however alcohol appears to be a factor in the crash. Weather conditions at the time of the crash were not a factor. Names of the subjects involved will not be released pending the notification of family members.
The victim of the fatal crash on USH 41 has been identified as 18-year-old, Shellie A Becker, of West Bend. Our thoughts and prayers are with the family. We ask all to respect their privacy during this difficult time.