June 27, 2019 – Hartford, WI – Cooper Rolsma, 12, and Austin Kutz, 14, of Hartford have both been selected to play on the U.S. National Football Team and play in the Middle School Bowl at the Tom Benson Hall of Fame Stadium in Canton, OH.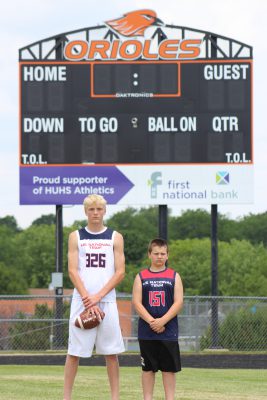 Cooper will play on the defensive line for the U14 Valor team and Austin is quarterback for the U15 Stars Team.
Games will be played Saturday, June 29.