Washington Co., WI – The Washington County Fair Park is prepping for its Friday night, July 24, 2020 fireworks show.
The Friday night show is free, however a ticket to get into the park is required. Tickets were distributed online in an effort to control capacity requirements. A couple of updates from the Fair Park are below.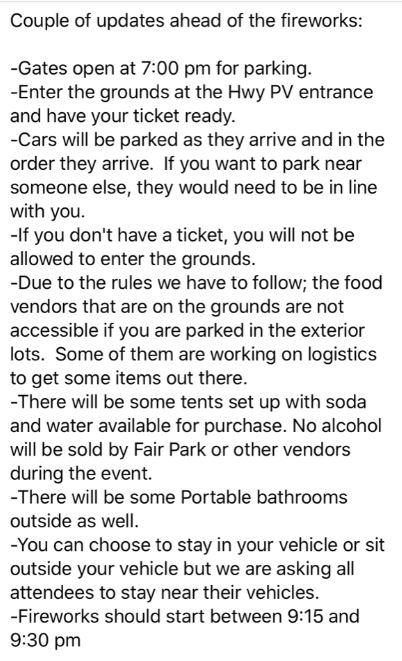 Fireworks will be livestreamed at Washington County Insider on Facebook and Instagram.