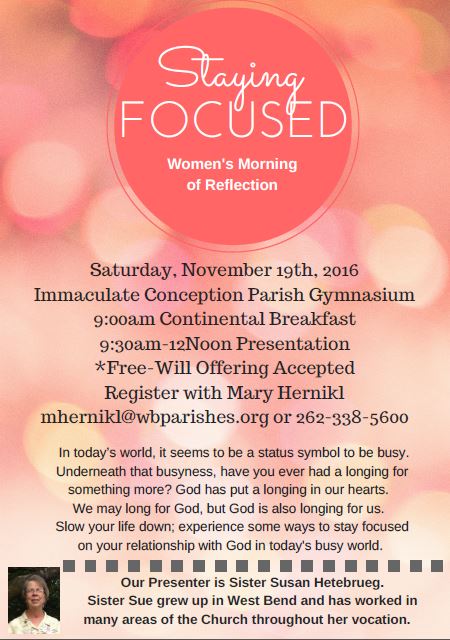 The Presenter is Sister Susan Hetebrueg
Sister Sue grew up in West Bend and has worked in many areas of the Church throughout her vocation. In today's world, it seems to be a status symbol to be busy.
Underneath the busyness, have you ever had a longing for something more? God has put a longing in our hearts. We may long for God, but God is also longing for us. Slow your life down; experience some ways to stay focused on your relationship with God in today's busy world.
Please register with Mary Hernikl, 262-5600 or email [email protected]