Obituary | Bruce Joseph Bellon, 85, originally of Brown Deer
May 20, 2019 – Bruce Joseph Bellon, 85, originally of Brown Deer, passed away on May 20, 2019. He was born on December 2, 1933 to Joseph and Anna Bellon at St. Joseph's Hospital in Milwaukee. He attended Pius High School in Milwaukee. Bruce married his wife Joan Melk at St Michael's Church on April 11, 1953. He worked at Continental Can Company and in his free time loved to watch Me-TV, Packer and Brewer's games and drink cold beer.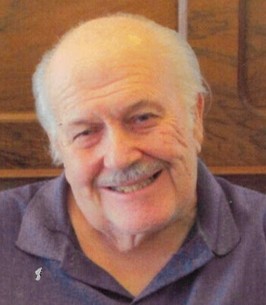 Bruce is survived by his wife Joan, son Michael (Nancy) Bellon, daughter Jean Bellon-Skaggs; grandchildren Scott (Cindy) Bellon, Kevin Bellon, and Elizabeth Skaggs; and one great-granddaughter Samantha Bellon. Further survived by many nieces, nephews, other relatives and friends.
Bruce is preceded in death by his parents, brother Bud Bellon, sister Maxine, and niece Roslyn Ross.
The family of Bruce would like to thank Cedar Community Hospice for their loving care of him.
In lieu of flowers, memorials in Bruce's honor are appreciated to the charity of your choice.