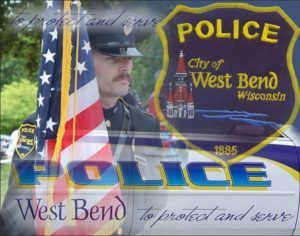 CRIMINAL DAMAGE TO PROPERTY/ VIOLATION OF NON-SECURE ORDER/RUNAWAY
432 E. Washington St. Washington County Courthouse
On 10/11/16 at 8:25 p.m., parents called West Bend Police to report their 13-year-old daughter missing. While an officer was responding to meet the parent, the officer observed the girl throwing rocks at the glass doors of the Washington County Courthouse. The officer stopped and when he attempted to talk to the girl she threw a rock at him. The rock missed striking the officer. The girl then threw another rock at the doors of the building. The officer took the girl into custody for Criminal Damage to Property and Violation of Non-Secure Order due to restrictions placed on her from previous criminal violations.
OBSTRUCTING AN OFFICER
800 Block Eastern Ave
On 10/12/16 at 2:15 PM a 32-year-old female resident of West Bend, reported someone stole her paper prescription she obtained from her doctor, and then had the prescription filled at a local pharmacy. The female said when she returned to the doctor's office to obtain a new prescription, she was told to file a police report. Further investigation determined the woman actually sent her friend to pick up the prescription at the pharmacy and she filed the police report to obtain additional medication.
The woman was placed in the Washington County Jail for Obstructing an Officer. The female also had prescription pills in her possession when she was arrested, that she did not have a valid prescription for and was charged for Possession Without a Valid Prescription.