February 24, 2022 – West Bend, WI – The Little Lambs Child Care class at Good Shepherd Lutheran School, 777 S. Indiana Ave., West Bend, WI, celebrated TWOsday this week.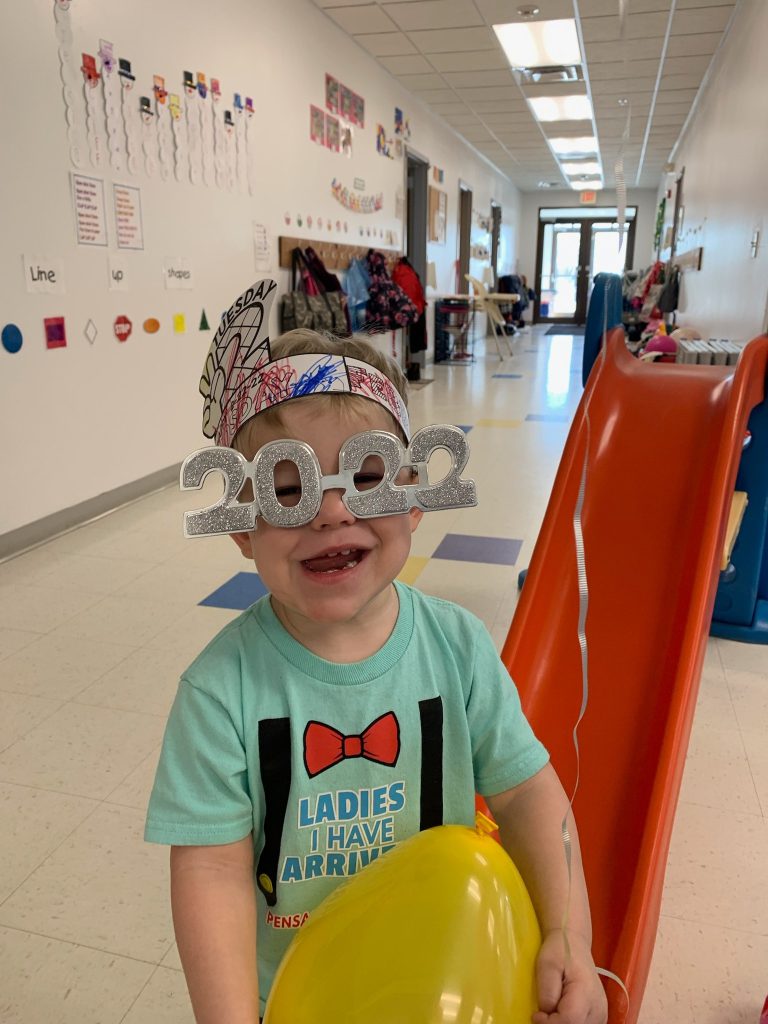 The party was complete with balloons, crowns, and 2022 glasses. We love our two-year-olds.
Two-year-olds are wonderful talking sponges who really start to showcase their personalities and interests. A child's second year is full of language development, learning how to cooperate with others and growing independence that can result in some really fun moments.