Washington Co., WI – Neighbors across Washington County can check online for their 2021 property tax bills. Some have been posted, while others will show up later this week.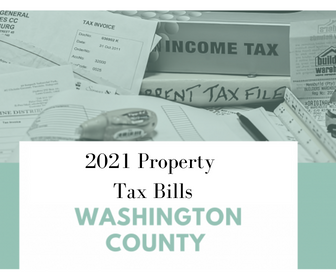 This year Washington County is processing all the property tax bills through a service in Lake Geneva.
The tax bill is the aggregate amount levied by several taxing bodies, such as county, municipality (Township, Village, City), school district, technical college, etc.
Two numbers to watch are your Net Property Tax (what you will pay out of pocket) and Total Estimated Fair Market Value (the amount the mill rate is applied to.)
More analysis of the net tax impact of adjustments to Total Estimated Fair Market Value will be discussed after all municipality tax bills have been uploaded.
While much has been made of flat or declining mill rates (amount levied per $1,000 of property value), in some cases taxpayers may experience a net increase, because Total Assessed Value has been divided by an Average Assessment Ratio that reflects real estate sale price increases in your municipality in the year 2020.
Click HERE to get to the statement and then scroll down and click on Washington County Tax Inquiry Program or follow the steps below.
If you click on the link, the County Treasurer's office said "less is more" with the amount of information you tap in.  Simply type in your last name and your statement should come up. Or simply type in the numbers in your address and find your name in the list.
Log onto the Washington County website and click down to 'Tax Information' and scroll down to 'Washington County Tax Inquiry Program'
Type in your last name.
Once you're at the page 'Ascent Land Records Suite' drop to the middle of the page and by the words in red Select Detail – – scroll down in the box and enter Taxes.
Your tax history will pop up.
In the middle of the page the small type labeled: Print tax bills:  click 2021 for your current bill