West Bend, WI – The proposed 6th grade social studies curriculum for the West Bend School District is now available for viewing at the West Bend Public Library.
There are 12 magazine-style books that can be viewed by the public during normal library hours posted below.  The books are available March 4 through March 10.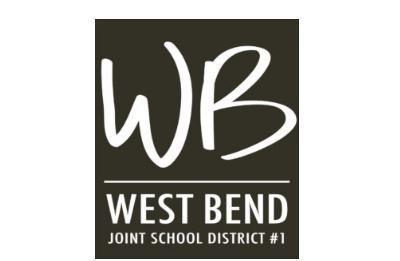 West Bend Community Memorial Library, 630 Poplar St., West Bend,
Monday – Thursday 9:00 a.m. – 9:00 p.m.
Friday 9:00 a.m. – 6:00 p.m.
Saturday 9:00 a.m. – 1:00 p.m.
According to the district's Laura Jackson the materials are at the main desk at the library and need to be requested. Each person viewing the resource will be provided paper and an envelope for submitting comments.
Comments placed in the envelope and returned to the library desk will be given to the West Bend School District.
Please return the materials reviewed with the envelope with comments to the library desk. The comments collected will be shared with the West Bend School Board.
Jackson noted there is one full series of books available for review along with a partial series. There should be 12 books in all.
((UPDATE: after checking at the desk there is only one set of books for review.))
Any questions regarding this public review or the adoption process can be directed to Kevin Hyde at 262-335-1472 or [email protected]
In February 2021 Jackson said 10 people from the district came in and paged through student books and teacher's guides.
Questions and comments from parents are bullet pointed below:
– Citations – there was no detail on where the information was sourced. Who made statements found in the book; where was the information acquired. Statements were made as 'fact' but no citation.
– Balance – One side to stories; no balance. Health book comments about medical procedures, everything positive, no mention of risks. Discussion of China in book about Globalism but no mention of communism. 
– Colorful catchy stories.  Like a magazine.
– General terms. "According to most scientists…" or "Some scientists believe…" or "Scientists recommend…"  Who are the scientists being quoted?  Are these facts or opinions?
– Each segment in each book wrapped up with a "What can I do?" activity for students. Suggestions included: "Put on a play, have a cultural fair, plant a tree, learn about recycling and become an activist."
– Trend in each book presented statements that children should be fearful. "There is not enough food for everyone," Global population is a "crisis," hard data was nowhere to be found with lots of speculation.
Zwygart and board member Kurt Rebholz are running for reelection in April 2021. Both will be voting on the curriculum along with the rest of the board.
Eight messages have been left with Rebholz since Sunday, Feb. 21 and several emails and as of publication of this article we were still awaiting a call back.
This is a working story and more details will be posted when information becomes available.