February 3, 2023 – Town of Polk, WI – On Friday February 3, 2023, at approximately 9:54 a.m. an off-duty Slinger Police Department Lieutenant was driving by the farm located at 3573 Sherman Road in the Town of Polk and noticed heavy smoke coming from a barn on the property.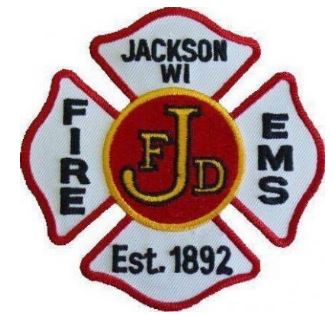 The Lieutenant investigated further and found the northeast corner of the barn was on fire and immediately notified the Sheriff's Office.
The Jackson Fire Department was paged and quickly upgraded the structure fire to the working still level.
The following Fire Departments responded to assist: Germantown, Richfield, Slinger, West Bend, Cedarburg, Hartford, and Lifestar EMS.
Due to the extremely cold temperatures Washington County Emergency management was also requested to the scene to provide a warming tent for firefighters.
Upon arrival of the Jackson Fire Department and assisting agencies the structure fire was quickly brought under control, containing the fire to corner of the barn.
The barn sustained damage but remained intact. Sherman Road was closed for approximately two and half hours to assist in firefighting efforts.
There were no reported injuries to fire personnel as a result of the fire. There is no damage estimate at this time and the fire is not suspicious in nature.