A new look for Lynch Buick-GMC in West Bend
April 3, 2019 – West Bend, WI – Mike Kennedy, the manager at Lynch Buick GMC, in West Bend will appear before the West Bend Plan Commission tonight, April 3, to review a proposal for a facade update for the dealership, 2275 S. Main Street.
It was May 2018 when the story was first reported that Bob Fish GMC was being sold to Lynch.
With nearly a year since the announcement Lynch Buick-GMC has revamped a portion of the back of the building and now the Plan Commission will review a proposal for an arched entryway along with a new color composition. A rendering of the new look is below.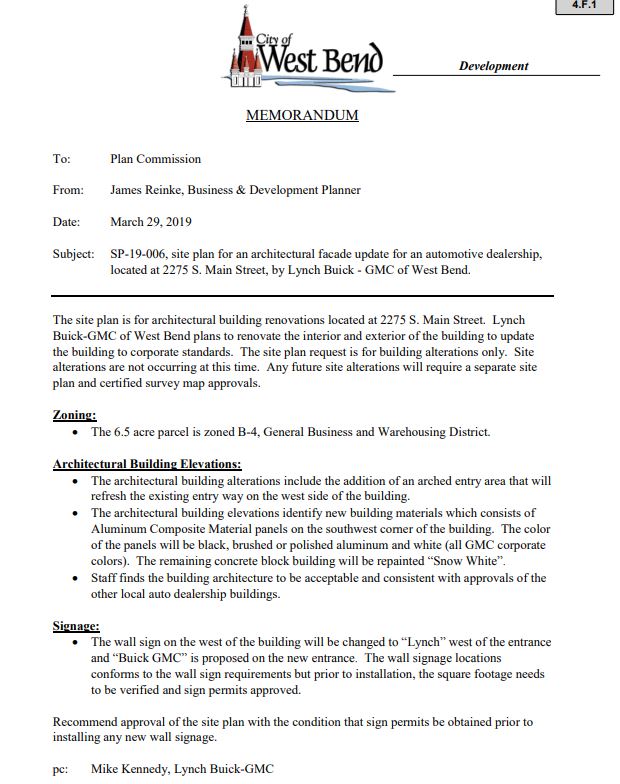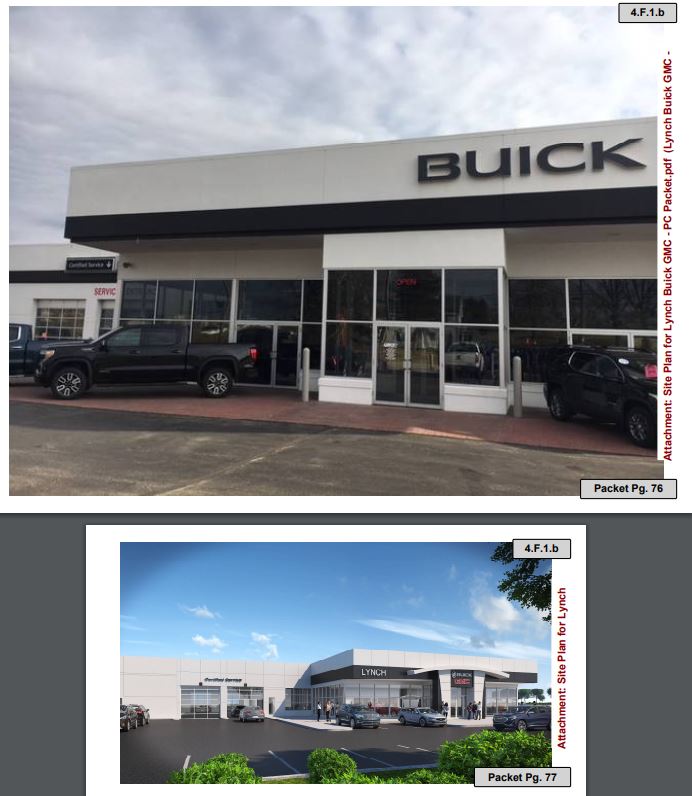 Tonight's Plan Commission meeting gets underway at 6 p.m. in the council chambers at City Hall. The meeting is open to the public.