A note of thanks to Bart Williams who will not run for another term on West Bend School Board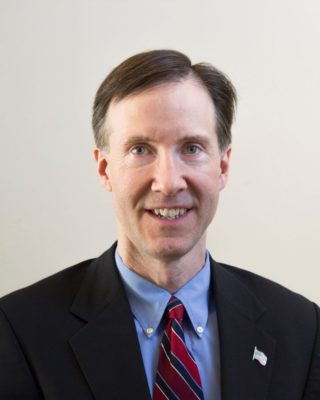 Dec. 31, 2016 – West Bend, WI – This week Bart Williams turned in non-candidacy papers as he made the decision to not run for another term on the West Bend School Board.
"It's time to pass the torch," said Williams. "There's never a great time to step back. I'd love to serve forever but you can't."
Williams was first elected in 2011. "I'm most proud of keeping my promise on my 24-point conservative-action plan and I led the charge to keep our two high schools," he said.
Full and Total Disclosure of all Referendum Costs was another measure Williams accomplished during his six years on the board. "That was part of my 24-point action plan and another was letting the public speak for two minutes at any regular board meeting," he said.
Aside from Williams, who served as the vice president on the School Board, Rick Parks, the president of the Board, will also not run for another term. Board member Ryan Gieryn is running as is newcomer Nancy Justman and Joel Ongert. Watch for another candidate to turn in papers on Tuesday.
The election will be Tuesday, April 4, 2017 to fill three at-large seats on the West Bend School Board, each with an expiration date of April 2020.  A Declaration of Candidacy Form and a Campaign Registration Statement must be filed by 5 p.m. on Tuesday, Jan. 3, 2017.