Action in Jackson is coming up June 8-9 at Jackson Park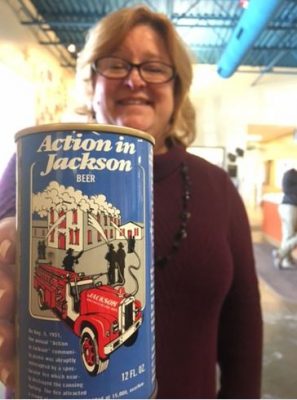 Jan. 22, 2018 – Jackson, WI – There's a bit of revamping for this year's 48th annual Action in Jackson.
Organizers have tweaked the lineup and the annual festival will be trimmed to two days and the Sunday parade has been cancelled.
"We've been having it the second weekend in June for quite a long time and West Bend High School changed its graduation for both East and West to the Sunday of our event," said Jackson Recreation Director Kelly Valentino.
Last year, the coinciding events devastated the Sunday parade.
"I lost so many units including the bands and anybody who has family that's a graduate of East or West got pulled out of the parade."  Valentino said it was just "not good for our event and I had about two dozen units last year drop just two days before the parade."
Organizers had been talking about how to can add new life to the event. Valentino said Action in Jackson has seen change before. "It started out as a one-day event and the dates have changed, so this isn't anything super crazy off the grid," she said.
Listening to feedback from neighbors this year's Action in Jackson will feature a fireworks show on Saturday night. "We decided we can't have a parade and have fireworks … so this year we've opted for fireworks," she said.
"Once we get through the event and have the fireworks I think that will knock down any negative comments."
Valentino said Action in Jackson will be more manageable as a two-day event. "It takes a lot of work," she said. "It's been a struggle to get a core group of volunteers and after three days we're just shot."
For the staff, it's a quick turnaround as The Jackson Beer Garden starts two days later.
Action in Jackson will be held, June 8 and 9 at Jackson Park.  There will still be the small carnival and live music, Friday fish fray, a pancake breakfast, car show, talent show and the chainsaw woodcarvers.
"I also think changing this format will help add 10 years to my life," joked Valentino.
In the big picture, she feels encouraged by the changes.
"Some people may be a little disappointed but once they see our attendance and our numbers from a financial standpoint, I can see us being a bit better off and not stretching it out," she said.
Action in Jackson is a family-friendly festival.  And remember the big fundraiser for Jackson Park and Rec is coming up Saturday, Feb. 3