Washington County, WI – The fellas at Albiero Plumbing & HVAC say now is the time to invest in a new furnace or a tune up.
Neighbors across Washington County, WI
"Get a tune-up and make sure your furnace is in good working order," said Albiero Plumbing owner Travis Roell. "Changing your filter is a huge thing because the furnace works harder when you have a clogged or dirty filter."
Albiero's Jon Bohn said vacuuming off your filter does not help. "It's ridiculous because you're trying to improve your furnace's efficiency but you're too cheap to replace a $35 filter?
"You get the most life out of something you take care of rather than ignore."
Albiero Plumbing & Heating has furnaces and filters in stock and ready to be installed.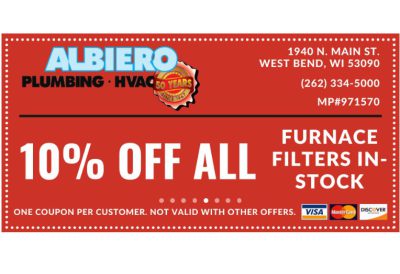 "As a filter plugs or gets dirty the furnace has to actually spin harder and faster to make the same amount of air," Bohn said.
"We're running about two weeks out on installations; but it is a good time to get it done," Roell said. Another bonus for the customer is the wi-fi thermostat.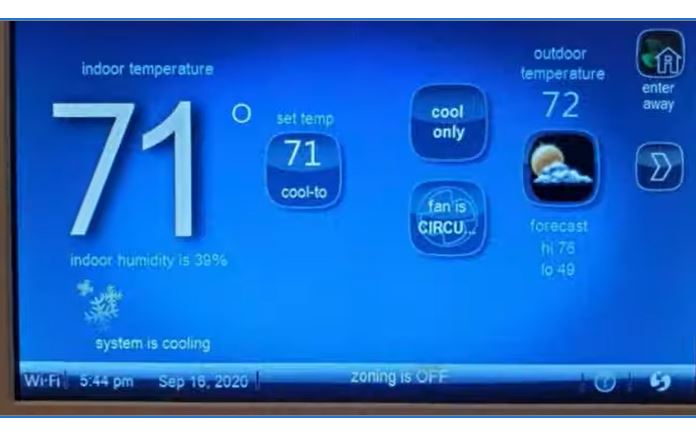 Albiero Plumbing, Inc. is a proud dealer of Armstrong air conditioners and furnaces. Armstrong is one of the most respected and recognized names in the heating and cooling industry, and we stand by their line of products. We are proud to supply our customers with a product line that is synonymous with industry leadership, dedicated customer service, and product integrity.
Platinum – 96v Fully Modulating Operation
Gold – 95v Two-Stage Operation
Silver – 95 Single-Stage Operation
Testimonial: If you're looking to keep your home snug and warm inside give Travis a call. I installed a new furnace in fall and Albiero threw in a free WIFI thermostat. My heating bills are a third of what they were and Albiero filled out the paperwork and I received a check for upgrading my system from Focus on Energy.
Schedule services with Albiero Plumbing & HVAC and save money. Albiero Plumbing & HVAC is dedicated to providing all clients with affordable, reliable plumbing services. To save, present one of these coupons at the time of service.
Albiero Plumbing honors Senior & Military discounts of 5%. This is valid on service calls only.