November 6, 2020 – Allenton, WI – Veterans from the Allenton American Legion Fohl-Martin Post 483 took some time to recollect about their years in the military serving their country.
Normally during Veterans Day local vets stop at Allenton Elementary School for a student program that pays tribute to their service.
In light of current restrictions the students sent questions to the veterans and we videotaped their responses.
Walter Kohler was drafted in 1956. "I was honored I could do my part for my country," said Kohler.  He talked about receiving a good conduct medal and he scored pretty high with his shooting skills.
"When I came home, everybody was waiting for me and that made me feel pretty good. When you're away from your family for almost two years it's pretty nice to get back home," he said.
Other veterans interviewed include Army Sgt. Steven Roecker, Merle Pamperin, Randy Geier, and Mark Schellinger.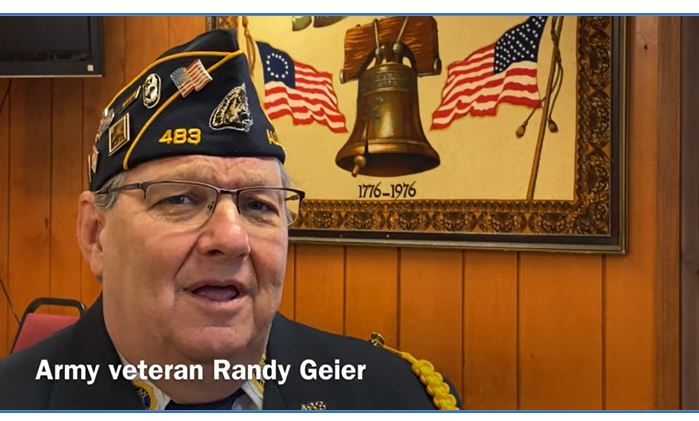 Geier was a tank operator in Vietnam in 1969. "How was the food? I ate as much as I could but when we got over to Vietnam the C-rations were not very good especially the lima beans and ham," said Geier. "You would trade them for anything… even a can of peaches."
Geier talked about sleeping inside the tank or next to the tank where he would wear a poncho.
"I got homesick a lot because I was 20 years old when I was drafted. I thought about home a lot," he said.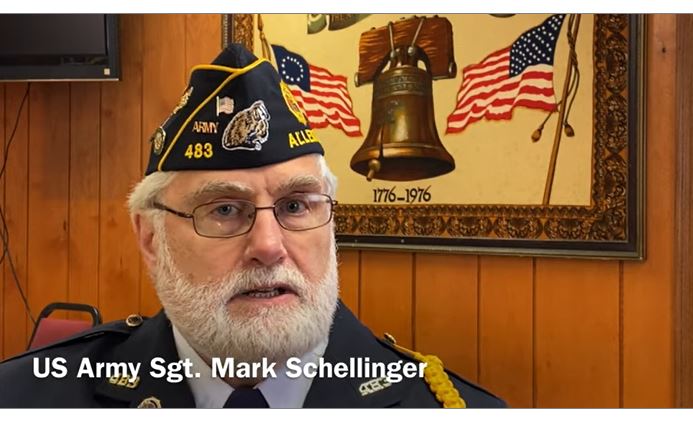 "My proudest moment in the military was graduating from drill sergeant school," said U.S. Army Sergeant Mark Schellinger.
"My dad was in the service during the Korean War, my brother Al was in during the Gulf War," he said.
As far as food in the Army, Schellinger said his favorite food was omlets. He also talked about MRE's, meals ready to eat.  "It comes in a plastic container; meat, fruit, snacks and it came with a heater… it wasn't too bad," he said.
"If you're thinking about joining the military it is an opportunity to serve our country and defend our nation and it takes a lot of pride; it is an opportunity to defend the Constitution."
Veterans Day is Wednesday, November 11, 2020.
Feel free to submit a photo of the veteran in your family and we will add it to our story.
The videos with the Allenton American Legion Fohl-Martin Post 483 are a partnership project with the Slinger School District and WashingtonCountyInsider.com