August 21, 2018 – Allenton, WI – Sunday's parade in Allenton has been proclaimed a success by organizers of this year's Allenton Picnic.
Six bands performed in the parade and in the concert in the park.  The Fallen Angel Tribute Truck was very well received and stayed at Veterans Park until 4 p.m.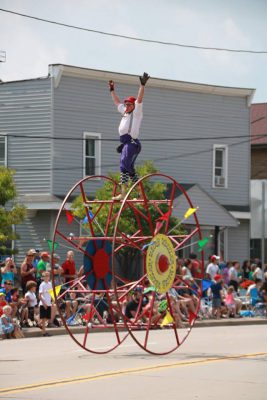 There were 15 fabulous floats in this year's parade. A panel of judges selected the winners:
8th place                               Gehring's Meat Market AYO team
7th place                               Franklin Equipment
6th place                               D & D Handyman Services AYO team
5th place                               Emmer Real Estate Group AYO team
4th place                               St. Peter's School
3rd place                               Allenton Lions
2nd place                               Allenton Annual Fall Fest Committee
1st place                                Slinger-Allenton Rotary AYO Minor Girls
The concert in the park was very well attended with a new feature of combining the West Bend Community Band and the Hartford City Band.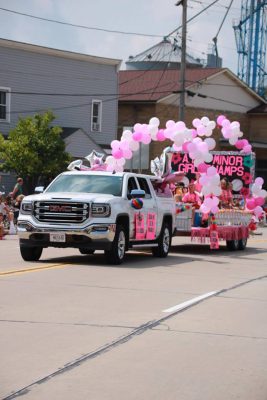 There were 16 entertaining/highlighted features in the parade. These venues included the bands, TJ Howell's Rocket Cycle, Fallen Angel Tribute Truck, the six bands and clowns were sponsored by 52 businesses in the Allenton Volunteer Fire Department response area.
Friday night fish fry, featuring Jug's Hitching Post Fish was sold out 45 minute before scheduled closing with 700 meals served.
Next year's dates for the picnic are August 16 – 18 with the parade on Sunday the 18.