West Bend, WI – American Construction Services and American Architectural Group are heading the remodel and expansion of the Washington County Boys & Girls Club, 925 N. Silverbrook Drive, in West Bend, WI.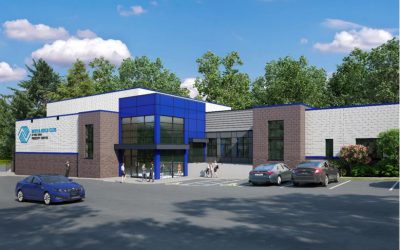 It is an honor to be able to help out the community by reinventing the space used by over 2,500 children each year.
The Washington County Boys & Girls Club in West Bend was looking for additional security and wanted to become even more ADA friendly, as it has grown exponentially over the last seven years since the last renovation and expansion.
The club has served over 60,000 members since opening in 1998 and it will receive a facelift to all of the program areas members use daily. The club hosts after school and summer child programs, as well as many sports, and community events.
"We are honored to partner with the American Companies to renovate our space to help the next 60,000 kids that will come through our doors in the coming years. This will secure children's smiles for the future," said executive director Jay Fisher.
The club will still be open during the remodeling. American Architectural Group created the design, and American Construction Services is set to start the remodel project in late fall of 2021.