An end of an era as Sager's Mens Apparel in West Bend has closed
November 7, 2019 – West Bend, WI – After 87 years in business Sager's Mens Apparel in West Bend has officially closed.
The store sign came down Tuesday, Nov. 5, before the snow. Above the entryway is now the old West Bend Pilot sign. That's expected to be restored.
Fred Sager opened Sager's Mens Apparel in 1932. Donald Sager took over the business from is father in 1970. Scott Sager and his sister Sara ran the business until it closed.
Sager's Men's Apparel, Inc. has been in the men's clothing business since 1932. We specialize in tuxedo sales and rental, men's suits, sport coats, and dress slacks. We distribute tuxedos from Nedrebo's and DuBois formalwear, and carry an extensive selection of our own in-stock formalwear. Our Store is located in downtown West Bend.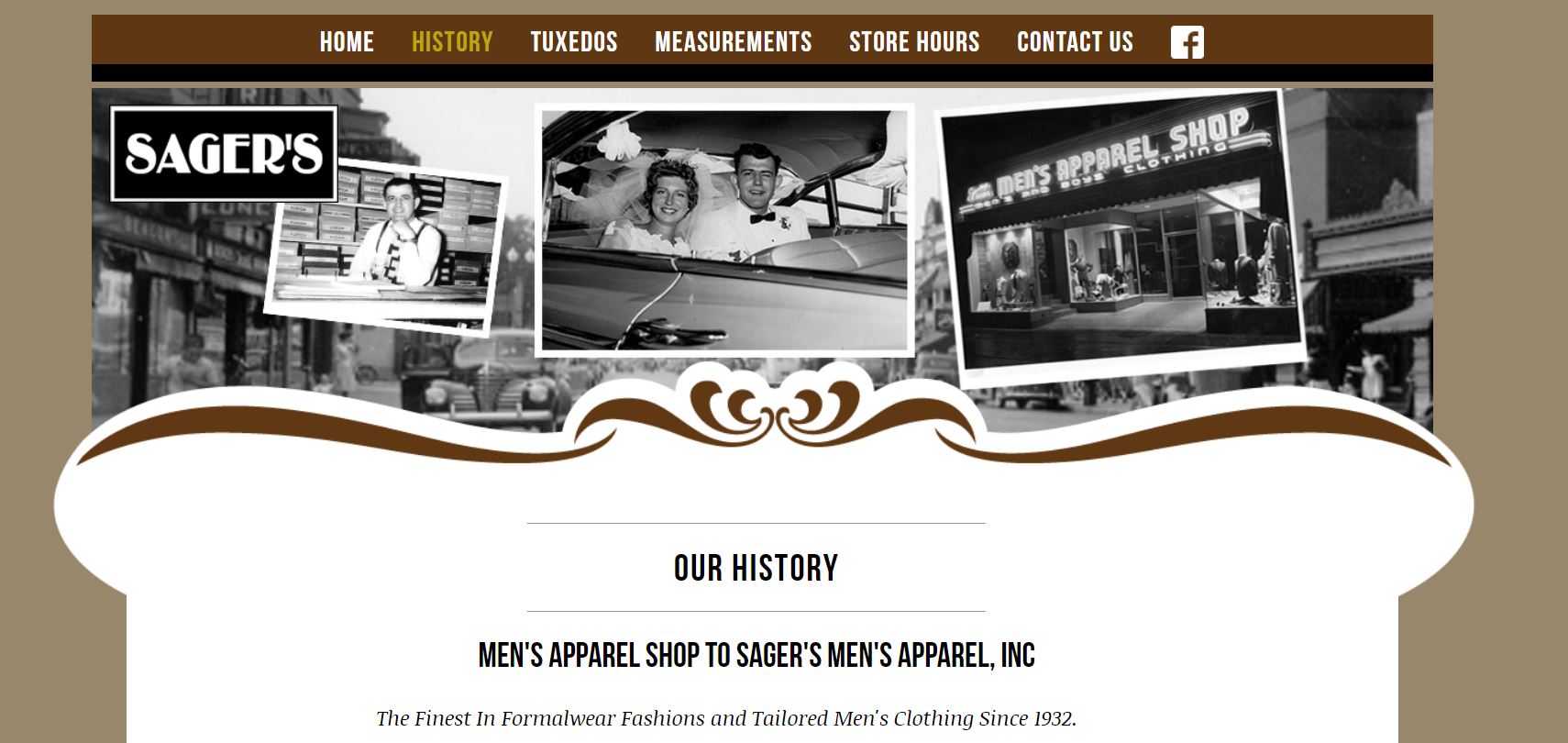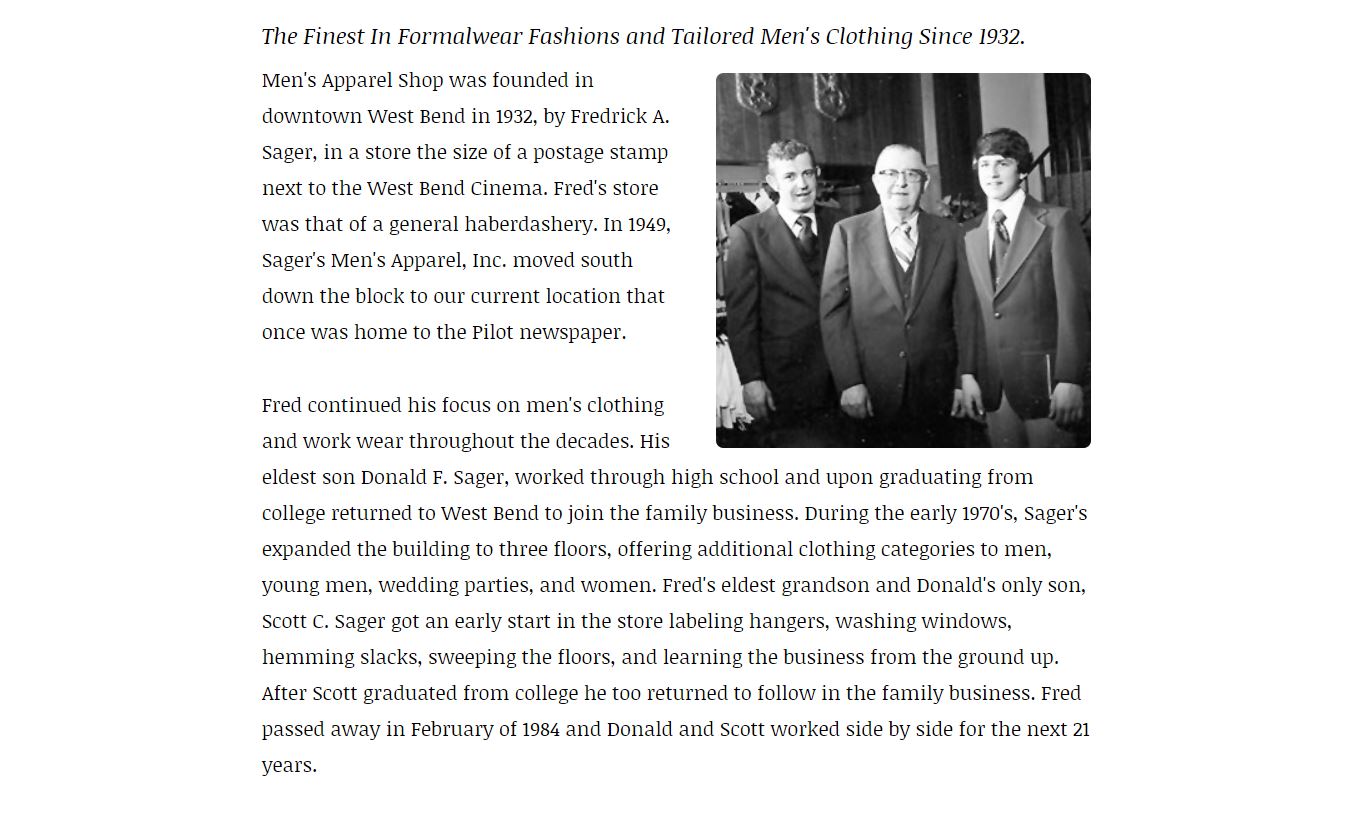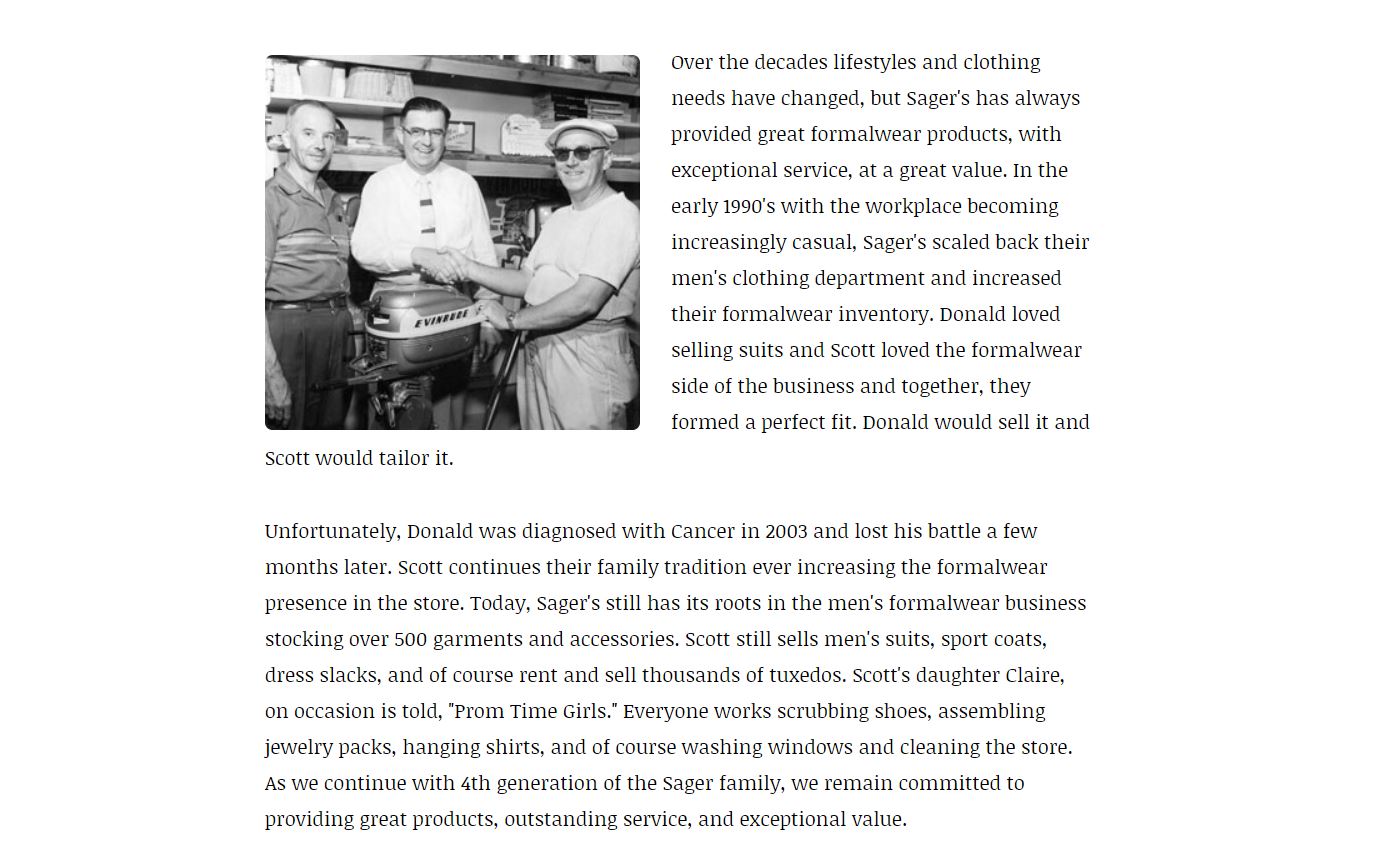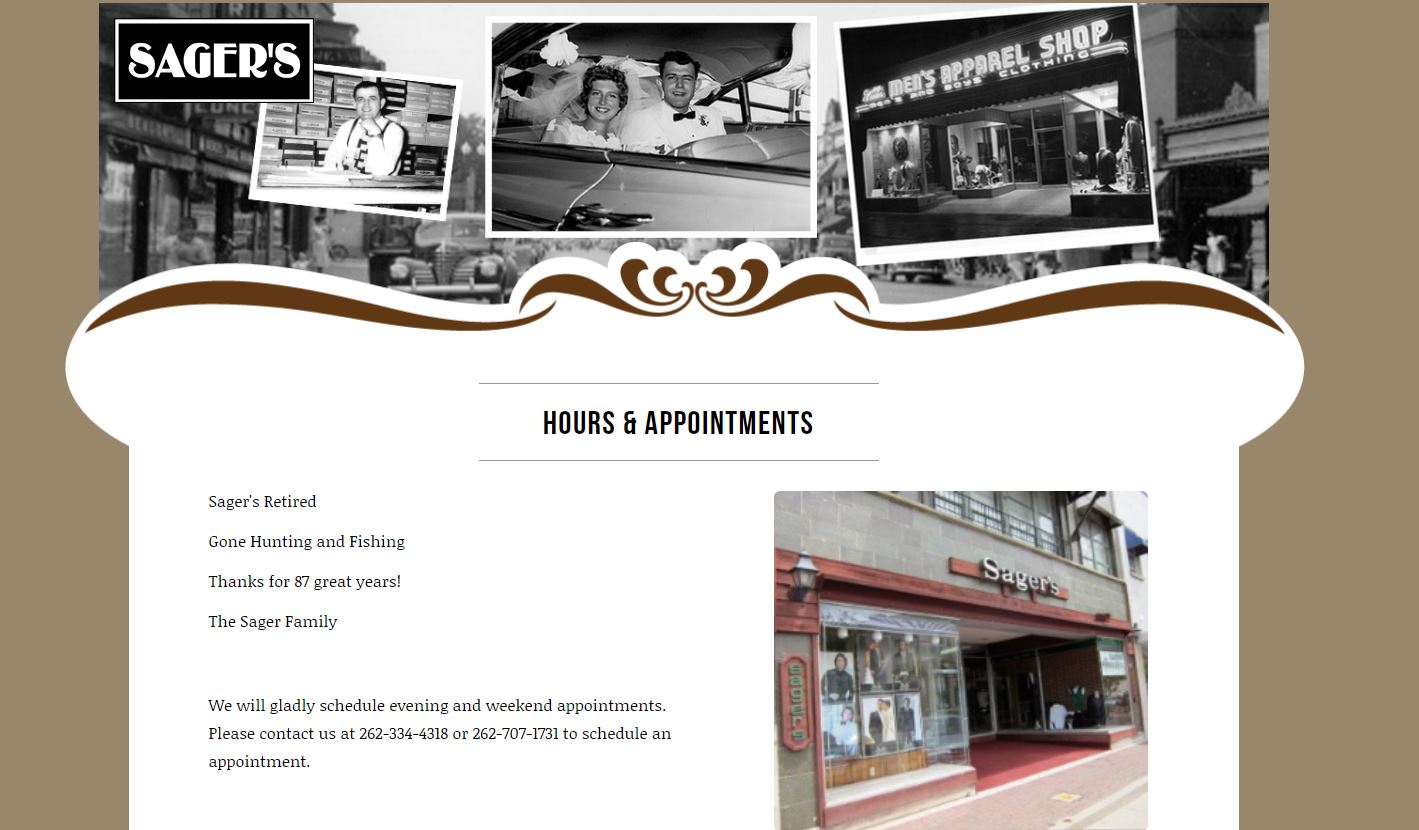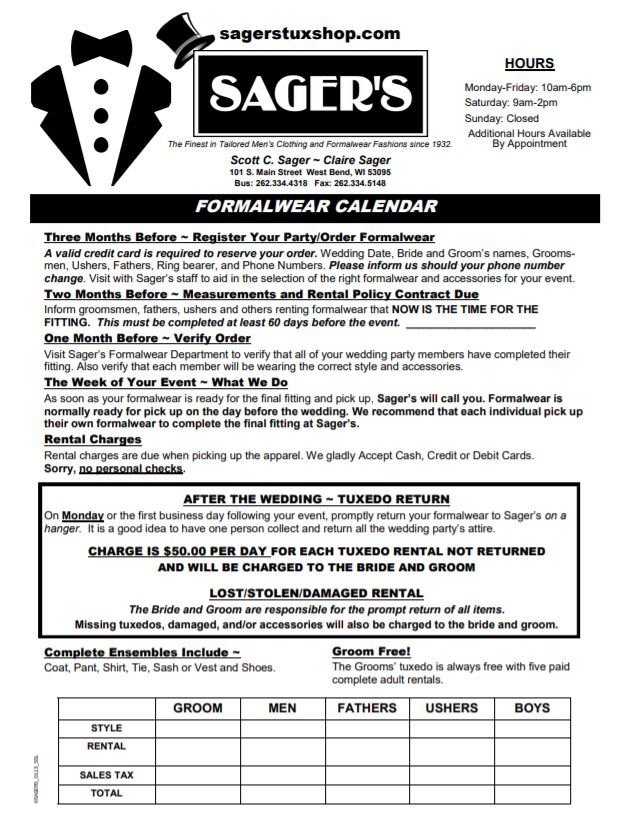 Thanks Scott and the Sager family for 87 years in West Bend.