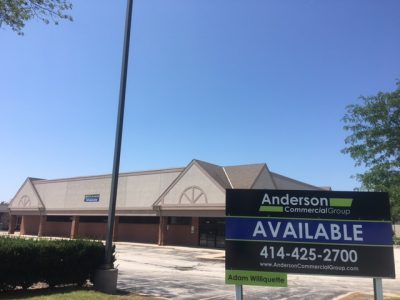 July 19, 2017 – West Bend, WI –  Plans are in the works to build another Kwik Trip in Washington County.
Hans Zietlow, director of real estate for Kwik Trip, said they do have a piece of property currently under contract and they're working through the process.
The property is the former Walgreens, 806 S. Main Street in West Bend.
That location, according to the West Bend City Assessor's office, has been vacant since late 2010 when Walgreens closed because its new store opened just south of Paradise Drive. Halloween Express did open in this location, but that was temporary and seasonal.
If this site plan is approved by the city of West Bend this would be the fifth Kwik Trip in Washington County. There's one currently on Highway 60 in Slinger and another further up the road in Hartford, Germantown has a Kwik Trip on Maple Road and West Bend's first Kwik Trip opened on Silverbrook Drive on Oct. 27, 2016.
Zietlow said he likes this location for several reasons, but primarily because it's the center of town.  "West Bend by any stretch of the imagination doesn't have a bad part but this is a central location," said Zietlow. "Everything else is going to the edges such as Highway 33 and Paradise Drive so this leaves us a little bit of gap in the center."
On more of a neighborhood note, folks on Decorah Road will appreciate it because they've been without a convenience store since Pat's Jiffy Stop closed in November 2016.
Zietlow said Kwik Trip has not submitted any paperwork yet to the city. "Until we have the approval we can't really set a time frame on when we will be opening," he said.
A couple other notes about the proposed Kwik Trip site on Main and Decorah:
– the 2017 property assessment for the empty Walgreens is $2.52 million
– Zietlow's comment about being welcomed in West Bend. "I don't think we've ever been as warmly received in a community as this one. I'm going to guess we're going to be even more well received the second time around."
– The first Kwik Trip in West Bend opened Oct. 27, 2016 in the 1700 block of Silverbrook Drive just about a half-block north of Paradise Drive.  Zietlow it's doing "very, very well."
-The lot size on Main and Decorah is about 1.4 acres. The lot size on Silverbrook is about 3.02 acres.
-The gas station/convenience store on Silverbrook is 7,000 square feet with 26 gas pumps on five islands and a car wash. Zietlow said plans for the station/convenience store on Main and Decorah will not have a car wash.
-Questioned if there will be two Kwik Trips in West Bend could there be three? "Well there's room for three but we don't have any other plans for anything else," said Zietlow.
-If this Kwik Trip would get approved it would build it in 2018.
-Zietlow said Kwik Trip is looking at building about 50 new stores in 2017 and having several acquisitions as well. "We're actually looking at building 50 new stores a year for the next five years," said Zietlow.