Approaching storms – There's got to be a shutterbug with a more ominous picture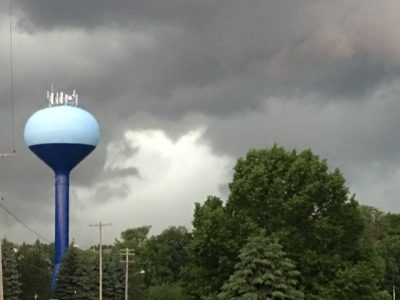 June 12, 2017 – Washington Co., WI – Storms are here. If you have a better photo of the storms approach please submit. Also – we'll be taking rain totals once this passes.
There's a Severe Thunderstorm Watch for Washington, Dodge, Ozaukee and Fond du Lac County until midnight.
See accuweather.com Doppler Radar below.