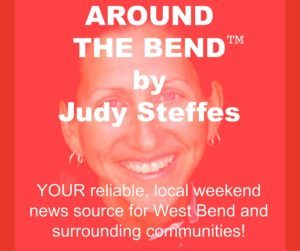 -There are two write-in candidates for this year's Washington County Board race. Denis Kelling is a registered write-in for District 6 and Andy David is a registered write-in for District 3.
– Election Day is April 5 and polls open at 7 a.m.
– Chix 4 a Cause will hold its 12th Annual Evening of Celebration fundraiser Saturday, April 16 to support people fighting cancer in Wisconsin. The evening starts 5:30 p.m. at the West Bend Mutual Insurance Company Prairie Center and includes auctions, raffles, vendors, a cash bar and hors d'oeuvres. Event tickets are $25 in advance or at the door.
-Community Estate Planning Seminar is Wednesday, April 20 starting at 6 p.m. at the Kettle Moraine YMCA in West Bend. Call 262-334-3405 to reserve your spot.
-Friends of Hartford Library is holding its annual book sale April 13 – 16 in the library atrium.
-Holy Angels School is holding its 6th annual indoor rummage sale April 2 and 3. Rare items from the rectory are for sale including dressers and bed frames.
-Thrivent Financial, 810 E. Paradise Drive, will host a Shred Fest on April 30 from 9 a.m. – noon. Shredding is at no cost but participants are encouraged to bring necessities that will be shipped to Support the Troops Wisconsin.
-Can I get a WOOT WOOT for Eric Zeitler who bowled a 279 triplicate for an 837 series at Pioneer Bowl in Richfield. "It is my highest series of all time," said Zeitler. "I ended up with 32 out of 36 strikes. I have now had a pair of 800 series and also have three 300 games. It was an incredible night, thanks for asking."
-Mountain Outfitters, 109 S. Main St., in West Bend is hosting a warehouse sale through April 3 with over 100 used bikes, close out bikes, parts, accessories, clothing and shoes.
– Mason Holbrook's survivor story will be featured during this year's Washington/Ozaukee Heart Walk for the American Heart Association. Mason was born in March 2014 with Tetralogy of Fallot and had several open heart surgeries within his first few months of life. Without the technology, knowledge and research Mason would not be with us today. Mason's story will be featured in the medical journal. Join team Mason at washingtonheartwalk.kintera.org/teammason
– The 2016 Kettle Moraine Lutheran Charity Auction, Friday Night Lights, is April 15. Tickets can be purchased at www.kmlhs.org/auction for $65 per person through April 2. Ticket prices will increase to $75 per person April 3 through April 8 when registration closes.