May 9, 2019 – Theresa, WI – There was a bad two-vehicle accident in neighboring Dodge County on Thursday night, May 9 at the intersection of Freedom Road and Hocheim Road. That call came in just after 7 p.m.
Emergency crews on scene included the Dodge County Sheriff, Allenton Fire Department, West Bend Fire Rescue, Mayville Ambulance and Flight for Life.
More details will be posted as information becomes available.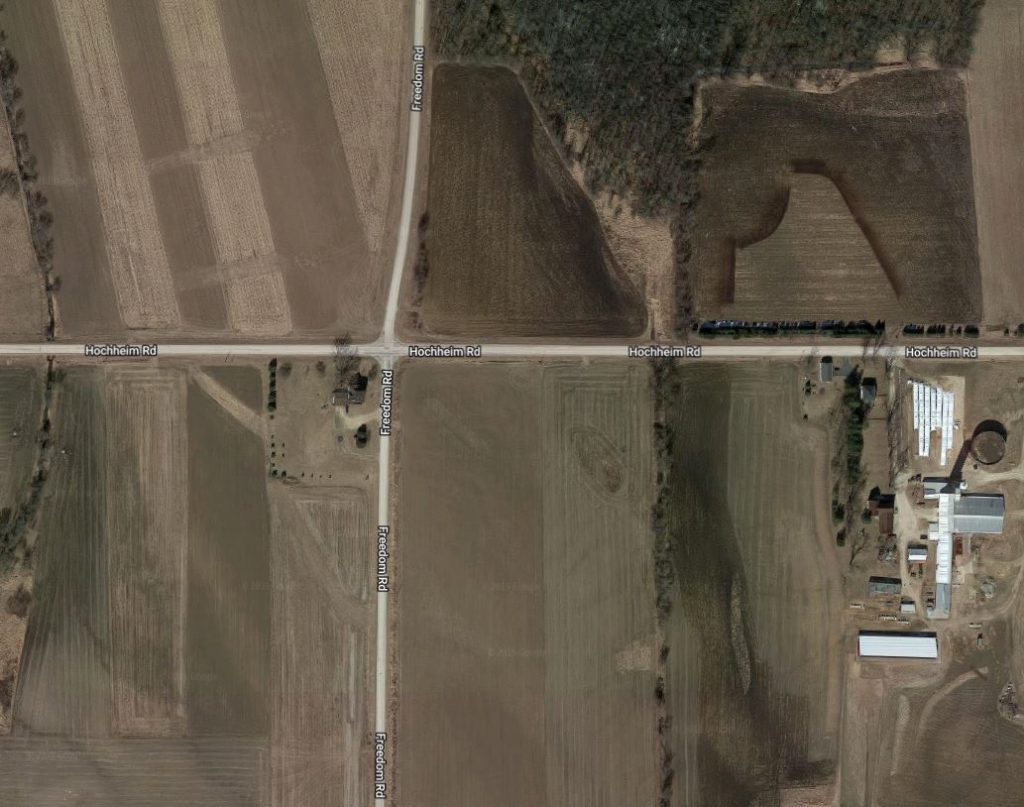 Law enforcement are keeping an eye on the side roads off Highway 33 in Dodge County as motorists look for a way around construction at the intersection with Highway P. A new roundabout is being built and that area is closed to through traffic until July.
Freedom Road runs north and south of Hwy 33 on the east side of CTH P. There are stop signs on Freedom Road at Hocheim Road.