Bicyclist cited after striking car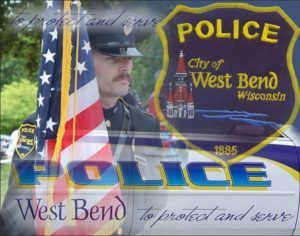 VEHICLE vs. BICYCLIST COLLISION 2100 Block of West Washington Street

On September 27, 2016, at 3:52 p.m., a 61-year-old West Bend woman was stopped at traffic control signal on the southbound USH 45 off ramp at West Washington Street.
The traffic control signal turned green for the motorist and the woman began moving forward to make a left turn.
A 38-year-old West Bend woman was riding her bicycle eastbound on the sidewalk, entered the crosswalk in violation of the pedestrian signal and struck the passenger side of the vehicle.
The bicyclist was transported to an area hospital for minor injuries as a result of the collision. The bicyclist was cited Failure to Obey Signal.