Washington County, WI – Tuesday is "winner, winner" night – if you're ordering the broasted chicken dinner at Bilda's Friess Lake Pub, 4493 Hwy. 167, Hubertus, WI.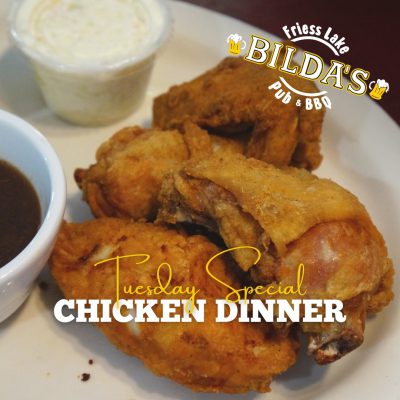 Click HERE to SUBSCRIBE to FREE local news at
Bilda's Tuesday special includes four pieces of lightly breaded broasted chicken served with choice of potato and coleslaw.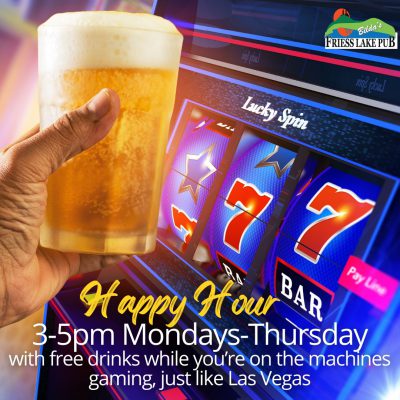 Reminder – Wednesday is Bilda's 3 smoked meat taco and trivia night!