West Bend  – The West Bend Area Ecumenical Group will offer its annual Thanksgiving service on Tuesday, November 26 at 7 p.m.
This year's event will be hosted by Cedar Community in West Bend.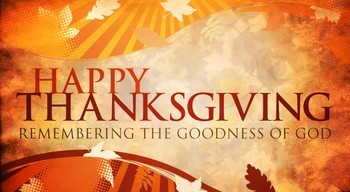 Each year a free-will offering is collected during the service, in support of area non-profit organizations. The recipient of this year's offering will be LiFE OF HOPE, which provides awareness, education, and support programs for suicide attempt diversion and loss prevention. Furthermore, attendees are encouraged to bring non-perishable food items to support the Full Shelf Food Pantry.
The gathering concludes with an annual Pie Social, featuring a variety of pies brought and shared by volunteers of the supporting entities.
Supporters of the West Bend gathering include Cedar Community, Fifth Avenue United Methodist Church, Holy Angels Catholic Church, Immaculate Conception and St. Frances Cabrini Catholic Churches, Peace United Church of Christ, St. James Episcopal Church, Trinity Lutheran Church (ELCA), and others.
The service will be held in the Grand Hall on the Cedar Ridge Campus, 113 Cedar Ridge Drive, in West Bend. In the event of inclement weather or if you are unfamiliar with the area, event planners recommend accessing Cedar Ridge Drive from Scenic Drive south of Hwy 33.
Similar ecumenical gatherings will occur the following evening at 7 p.m. at Holy Trinity Catholic Church in Kewaskum and St. Peter Catholic Church in Slinger.
Enjoy, explore and embrace your best life! Live more at Cedar Community, where their natural settings, faith-based mission and high-quality services afford seniors the opportunity to live a more purposeful, fulfilled life among family and friends. From beautiful homes and apartments for active and independent retirees, to assisted living, short-term care and rehabilitation, skilled nursing, and memory loss services, Cedar Community is the only not-for-profit community in Washington County where people age 55 and better have the peace of mind of a full continuum of care, knowing the services they may need are right there, provided by a team of professionals they know and trust. ###
Graphic courtesy sainttherese.net